You've got to sip it to win it
Jansons Property held its inaugural wine tasting competition on Thursday 14 April at their office in Beaconsfield. Libby and Keeley transformed the office into a space that was set up perfectly for an evening of tasting wine.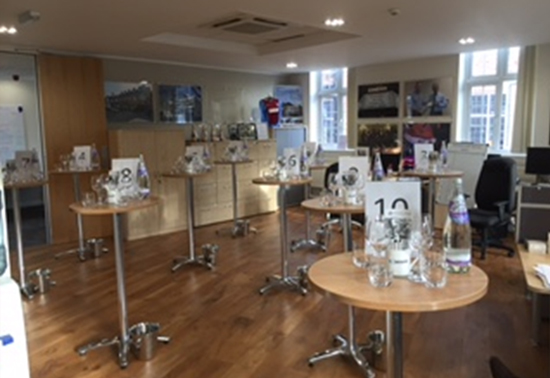 What a fantastic turn out, what a fabulous evening, what fun was had!
We decided to hold a wine tasting evening for our clients/contacts to show our appreciation of the great work that we do together and to provide an opportunity to catch up and discuss the current property market.
We wanted to create a wine tasting event with a twist. So, the format was such that not only were people educated on wine but we incorporated a competition so that there would be interaction between guests to create a buzz.
We split the guests into teams and asked them to come up with a name for their respective team. We had team: Vin Gone, The Oaks, The Connoisseurs, The Three Muskateers, Mikes Maniacs, The Black Eyed Peas, Glass Half Full, Sip It To Win It and team Brexit.
We tasted eight different wines, four red and four white over the course of the evening. Each team had to blind taste the wine and try to work out what they were drinking. There were some very random answers and there were some that were surprisingly spot on. It became apparent quite quickly who in the room liked a tipple or two!
Team Vin Gone were crowned the winners of the first round – so congratulations to them.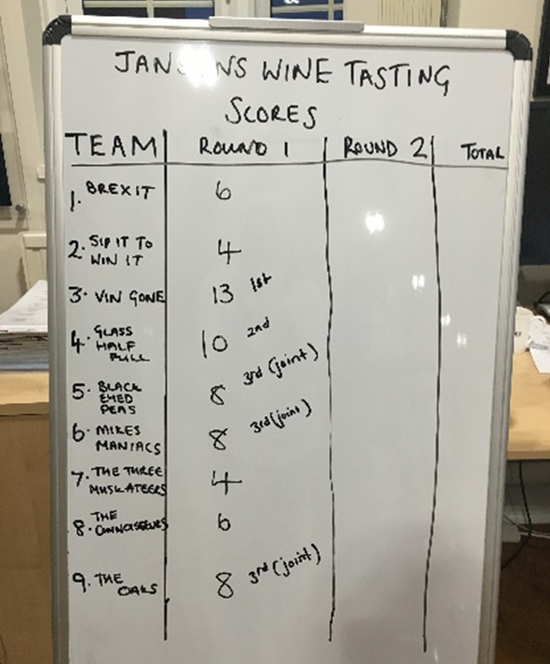 After a lively first round of tasting, we tucked into some cheese and biscuits to line our stomachs in preparation for the second round of tasting.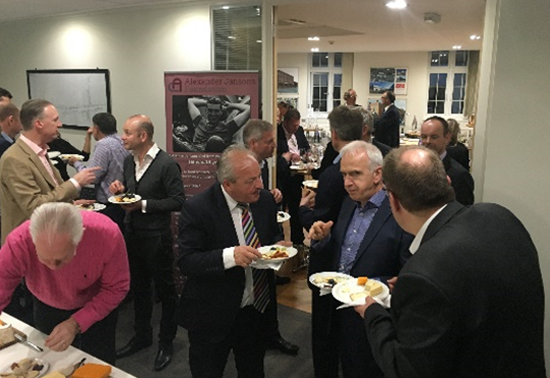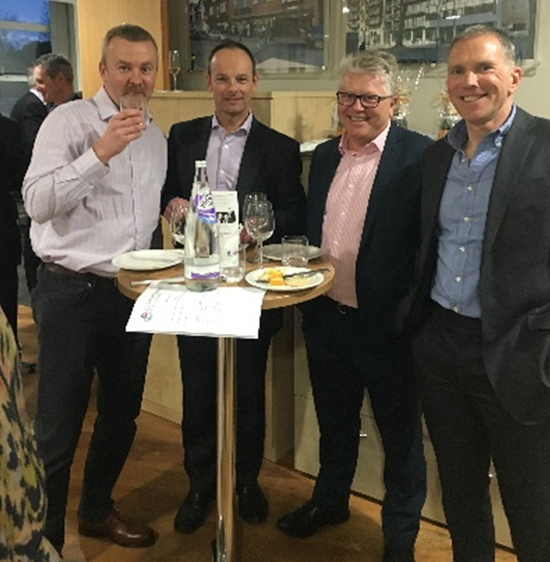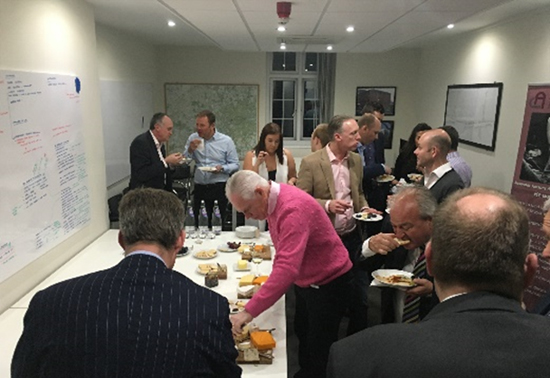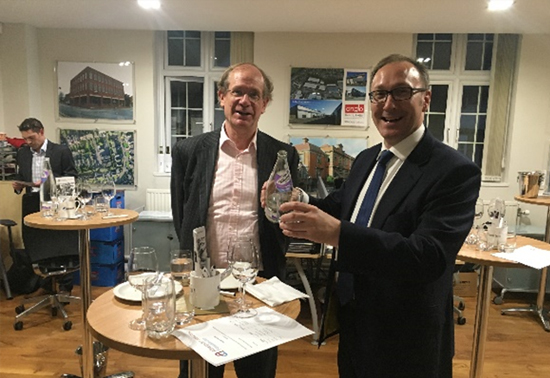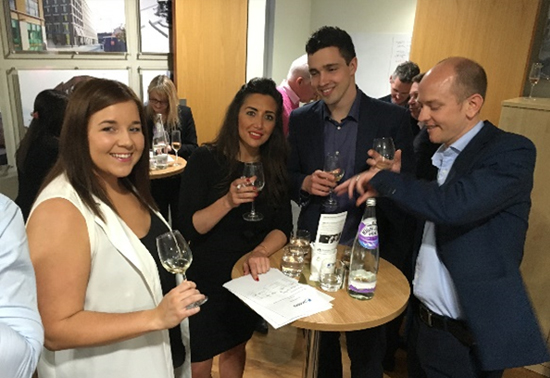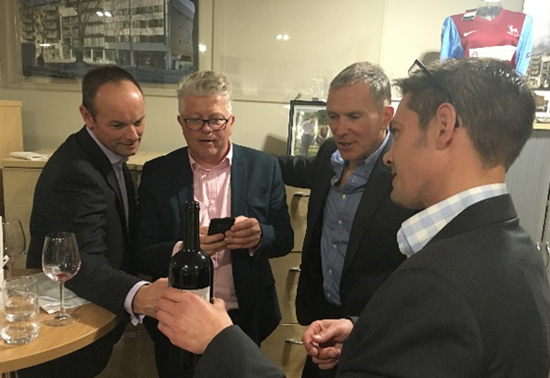 Before starting the second round we took time out to do a round of blind tasting in aid of the Alexander Jansons foundation. Guests kindly donated money to the charity for that particular round for the chance to win champagne and goodies.
The Oaks were the jubilant winners.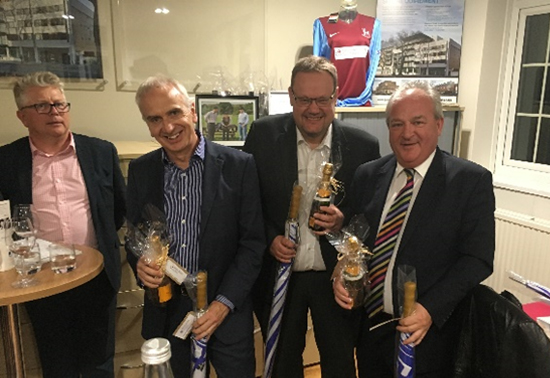 As the evening drew to a close, who was going to be crowned the victorious winners? The tension mounted… there was a tie! Team Black Eyed Peas v team Vin Gone.
A tie breaker question was required 'According to The French wine classification of appellation contrôlée, how many grape varieties are officially permitted in the blend for the red wines of Chateauneuf du Pape?
Answer = 13
And the winners are……
Team Vin Gone – Well done Team Vin Gone!
Thank you to Matt Nutt for joint hosting the event and enlightening us with his knowledge on wines and creating such a good atmosphere full of banter and laughter.
Thank you to all those who attended, we hope you learnt something and had a memorable evening.
Due to the success of the evening we will be making this event an annual one so watch this space.