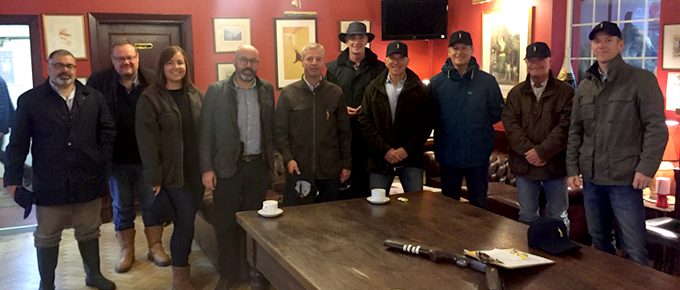 Friday the 16th of September and our first shoot of the autumn, unfortunately the weather was wet and miserable – we hadn't had a wet morning for shooting in a very long while! This did not dampen the mood with us all rearing to go, spirits were high as we set of in to our teams and began the morning shoot, being very wary with our umbrellas!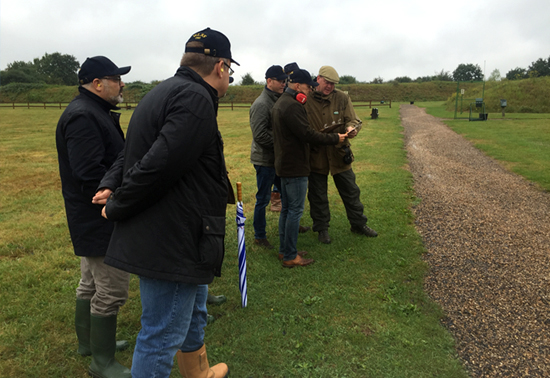 The shooting was great despite the weather – Huw Williams came in with a huge score of 42 out of 50, his best score in a while! Despite Huw being Top Gun, he was part of the home team, so we awarded the prize of overall Top Gun to Rob Bray of Bray Fox Smith, who came in with a big score of 39 out of 50. I think he was a bit of a professional, as he showed up with his own gun! Rob was closely followed by Andy Jansons scoring 38 and then Charlie Nicholson (Vail Williams) scoring 36. Well done to all who took part, a great morning despite the rain!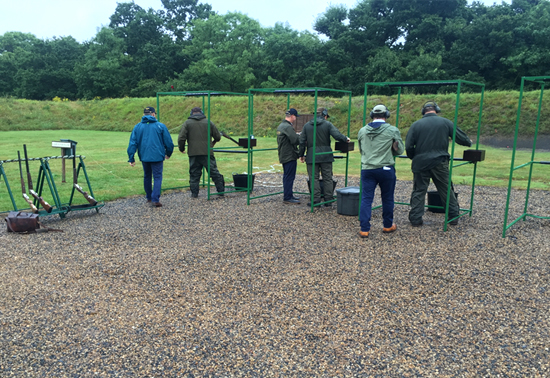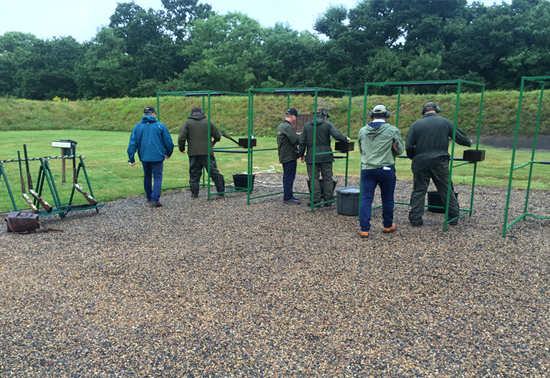 After a successful morning shoot we all gathered for the Team Flush. The tension was mounting as we were all preparing to shoot in front of each other. Annoyingly though, by the time the rain had eased off everyone was ready to head inside and enjoy a warm coffee and breakfast.
We finished off the shoot with hearty breakfast – enjoyed by all – and a presentation to the winning team and Top Gun.  With our next shoot in October not far away let's hope that the weather remains dry next time!!