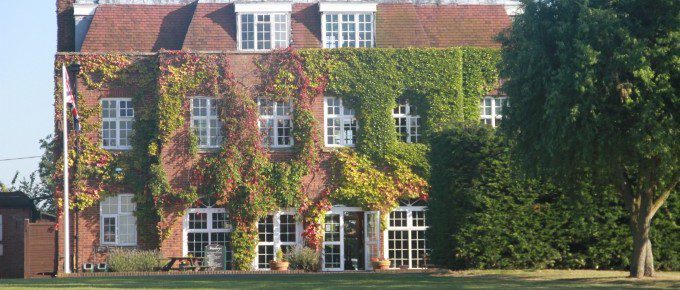 Friday, 7th September was a day of sparkling sunshine, a perfect morning to go Clay Pigeon Shooting in the glorious setting that is West London Shooting School. The guests assembled, some looking more nervous than others, and the instructors took us through the agenda for the morning. Donning protective head and eyewear, we set off down the paths to the various stands. Some were more difficult than others, with the occasional 'rabbit' clay thrown in, but everyone did well, some much better than expected (Mr Surphlis!) Andrew Ilsley was in Olympic mode, posing as (his version of) Usain Bolt.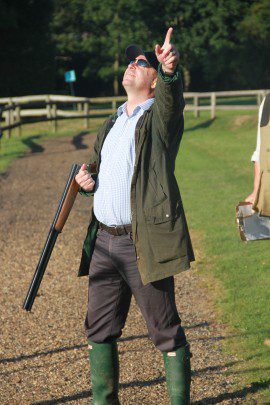 After the individual stands, we rounded off with a flush to decide the winning team. This involves teams of three all shooting at the same time, often at the same clay. The last two clays were flash clays and carried a premium score if hit.The winning team comprised of Andy, Ben Roberts and Russell Smith, who scored a respectable 30 points between them.
Shooting done, we repaired to the clubhouse for a full English breakfast, very welcome after the early start. Half bottles of Champagne were presented to the team winners and the overall individual winner, Joanna Plant, received a full bottle. Well done Joanna.