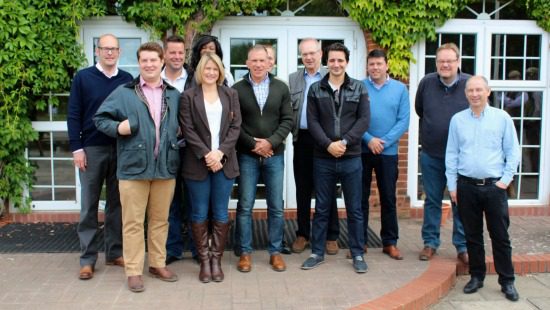 Another Friday morning, another Jansons Clay Shoot at the West London School of Shooting. Once again, glorious sunshine, thank heavens we didn't go yesterday (it was very cold and wet)!
Keeping us on our toes, the instructors decided to take us to a different set of stands from normal, all quite close together. This should have made life a bit easier for yours truly, as photographer, though unfortunately I pressed a button I didn't mean to and whited out most of the next set of pictures, so I can't bring you the very stylish Geoff Armstrong getting down with the kids (i.e. with his hat on sideways), sorry. Before the button calamity, I got a couple of general views of the field, all at different stands. Here's Emma Kibble in the foreground, showing the instructor how it's done.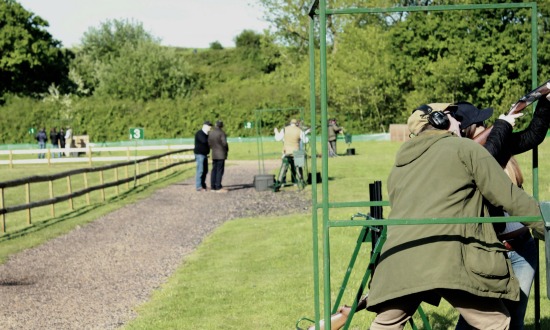 And Huw and Geoff watching teammate Matt Davis intently.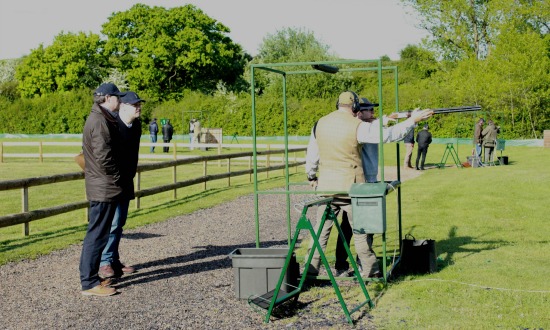 As ever, following the individual stands, we moved onto the team flush – no pics again I'm afraid. Andy, Michael and Huw's teams all managed to miss one of their two flash clays, meaning an added loss of 5 points each. Kate's team (Emma and Simon Grier Jones) got both theirs, as well as a good score overall. It was looking like a close contest between them and Andy's team (John Hardy and Keith Woodruff). Michael's team of David Potter and Ed Colreavy had missed a few, as did Huw's team (Matt and Geoff). Anyway, we had to wait until breakfast to get the results.
Just before we tucked into breakfast, Andy announced the winners. Simon Grier-Jones was Top Gun, with a fantastic score of 46/50. That's without any bonus points for bagging two clays with one cartridge.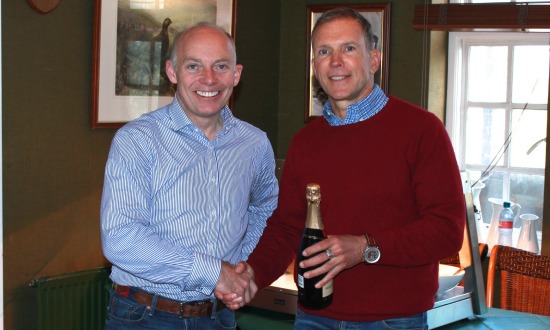 Team scores were quite close. In fourth place, Huw's team with 20/40. Michael's team was next with 25. Kate's team was pipped at the post, scoring 29 points to Andy's team score of 30. Champagne all round and a happy crew set about demolishing their breakfast.