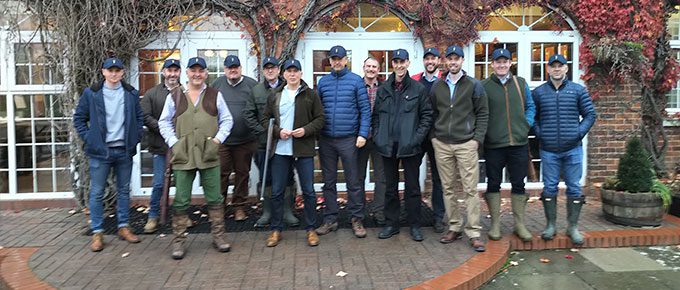 A slight mist loomed in the air as the Jansons November shoot began at the West London Shooting School. 13 competitors battling in the individual shoots to win Top Gun and then working together in teams for the Flush event. A great atmosphere combined with some fantastic shooting led to a very successful morning.

Top Gun of the morning went to David Williams (Balmoral Land) with a great shoot of 39/50.
The winning team of the Flush went to David Williams (Balmoral Land), Mark Paynter (Rivington Land), and Ollie Phillips, with an unbelievable score of 36.
The shoot finished with a delicious cooked breakfast put on by West London Shooting School to feed the hungry participants as awards were handed out. A big thank you to the shooting school and attendees involved!