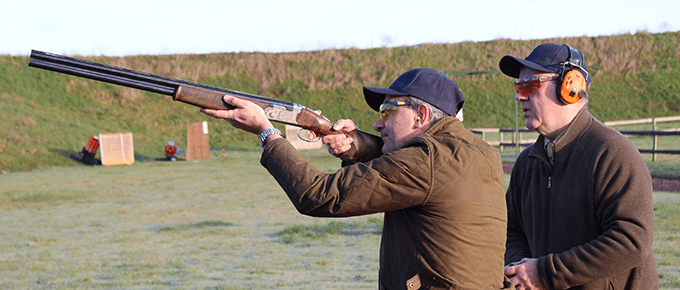 On the back of Storm Ciara and the quickly approaching Storm Dennis, who would have thought that the our first clay pigeon shoot of the year would have been a sunny (if not a little chilly) affair!
Whilst the weather was favourable, the stands chosen by West London Shooting School certainly put the twelve competitors through their paces.
In teams of three, two guests and a member of the Jansons team, the day starts with five stands and ten shoots at each stand, equalling a score out of fifty. With the difficult stands and a little bit of rust that is expected from the first shoot of the year, scores varied throughout the teams. The competitor with the highest score of the day and winner of Top Gun was Alex Pimley of TCC UK with a score of 31/50, who took home a lovely bottle of fizz.
Following the individual shoots came the Flush event, a combination of multiple targets one after another, a true test of accuracy and teamwork. A close competition with Toby Lambert's (Elvico) team of Chris Thomas and Ed Marsden (Colliers) scoring 35/40, missing out by one to Andy Jansons' winning team of Jack Copley (Knight Frank) and Steve Morris (Alder King) who scored 36/40. All the shooting was concluded with a delightful full English breakfast in the warmth of WLSS.
Thank you to all the attendees and West London Shooting School for hosting. This is the first of seven clay pigeon shoots throughout the year which serve as a great networking event for industry professionals. Please view pictures from the morning below.
Default Gallery Type Template
This is the default gallery type template, located in:
/var/web/site/public_html/wp-content/plugins/nextgen-gallery/products/photocrati_nextgen/modules/nextgen_gallery_display/templates/index.php.
If you're seeing this, it's because the gallery type you selected has not provided a template of it's own.