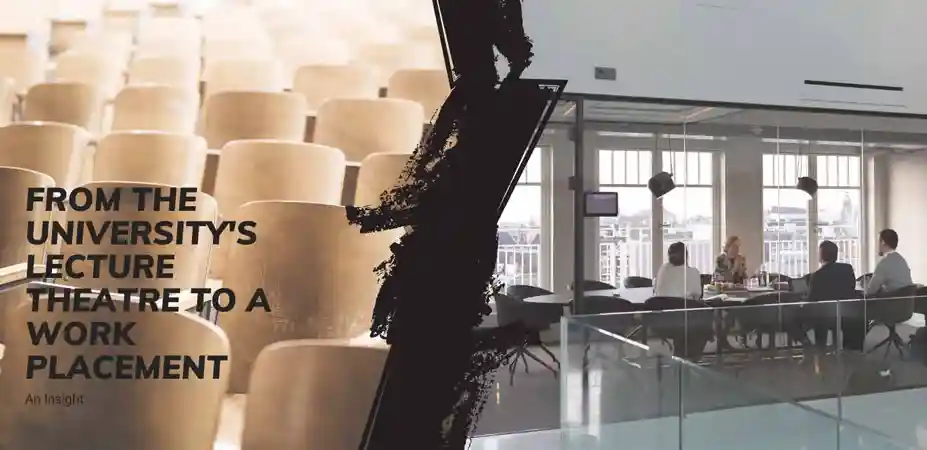 "My two years of university so far have been interesting, to say the least, and I wanted to write this insight without mentioning the pandemic but it has definitely altered my university learning experience. With the latter half of my first year and the whole of my second year conducted online, the tangible nature of real estate felt somewhat distant. Missing out on course site visits and career fairs added to this and although online learning had some benefits, I predominantly found it very demotivating.
The opportunity to do a placement with Jansons came at just the right time and I feel lucky to have been offered the position."
With his feet now under the table and the transition from online learning at the University of Reading to working on live projects at an established property developer, George Knowles reflects on the transition between being at university and working full time as a placement student.
"I am now over four months into my placement year with Jansons and my experience so far has been eye-opening. Being based in a tightly knit company has allowed me to get involved with all aspects of property development and investment and also interact with established professionals on a day-to-day basis.
Working for Jansons and being in the office five days a week has brought a breath of fresh air to my property journey. It has enabled me the ability to negotiate with colleagues and clients face to face, in a real work environment, and this has enhanced my view of the property industry. The informal conversations I have with my colleagues and others are sometimes where I learn the most. It's these conversations where you really get to ask questions and understand the details of a call or meeting you were in before.
In the time I have been here I have learnt that no deal is the same. Different hurdles pop up each week and that is what has made the placement so interesting. I am constantly learning about new things I had not previously been taught on the course and other general aspects which are involved in the business.
Along with the exposure I am getting into the development world, Jansons has allowed me to network with industry professionals from all sectors and backgrounds through the regular networking events we attend as a company. This has helped increase my confidence when talking to and approaching new people.
Going back to what I hope will be a fully functional university for my final year will no doubt be a big change but something I am definitely looking forward to. Since being on placement and having increased knowledge of the industry I feel more motivated to go back and more direction which I believe will help me focus."