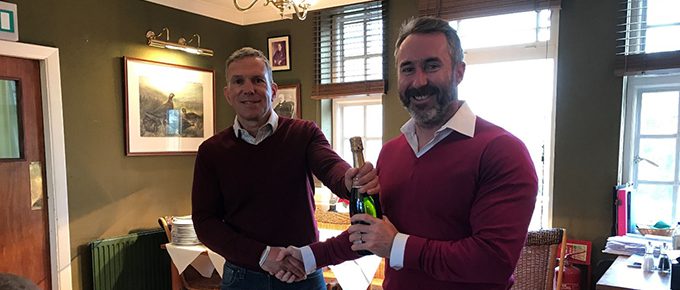 Jansons 2nd shoot of the year at the West London Shooting School. I don't know how we do it but, despite threatening weather early in the morning, the rain held off until the final flurry, thankfully no one got too wet !
Jansons' hosts were Andy, Huw, Paul and Keeley and their guests. See below
The instructors who went out with the groups were their usual friendly selves. No wonder, what a lovely job. As well as 'away birds', 'teals' and 'up and overs', a few 'rabbits' were sent off to provide even more variety.  Top Gun of the day was Matt Davis, although a special mention must go to Keeley with an impressive 37!
Before the eagerly anticipated full English breakfast, Andy awarded the prizes. Matt Davis was Top Gun.
Andy, Jonathan and Ian won the team event, the usual forty clay team flush, which ends the shoot with a bang.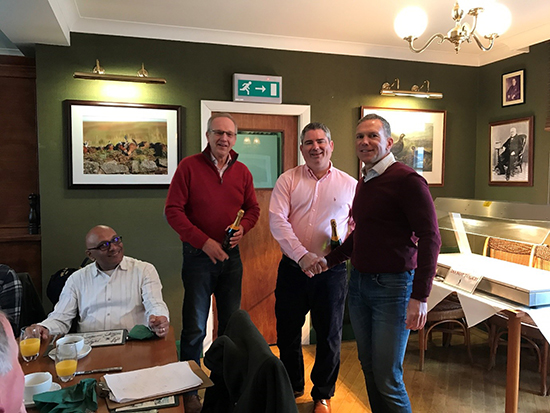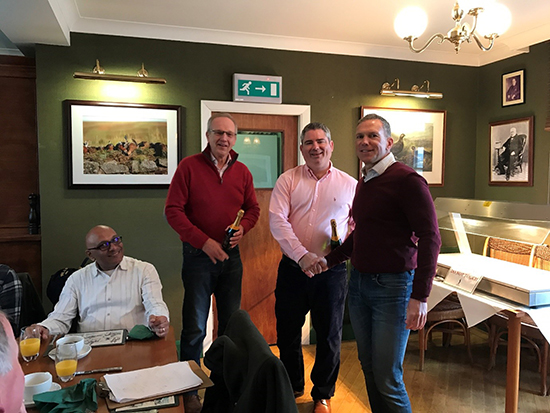 With breakfast over, everyone went their separate ways. There'll be another shoot soon, check back here for the report.