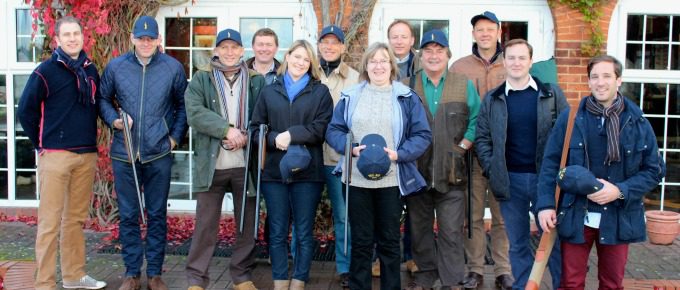 Friday 11th October turned out to be another successful shoot. The weather was not looking good with heavy rain when we began to arrive at The West London Shooting Ground, however miraculously as we were wakening ourselves with coffee in preparation for the shoot the rain stops and the sky began to clear.
Throughout the shoot the weather went from grey and overcast to sunshine, which reflected everyone, mood and the ability to hit the clays.
Vivien Rimmer – IBB Solicitors                                   Peter Turner – PKT Strategy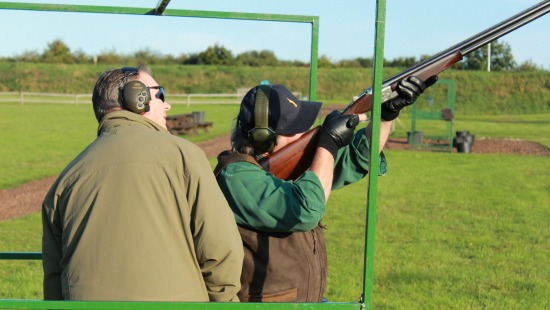 Mike Finn – MJ Finn Commercial
In the usual fashion there were 4 teams of 3 people, with each team shooting 4 stands.  After practicing at the stands we all gathered for a team flush shoots in the normal competitive manner. Everyone always acts friendly although deep down they all want to win.
There were some close scores this time with two teams scoring 30. Due to the tie each team had to choose one person to shoot in a shoot off.  Nominated from one team: Mike Finn and the other team nominated Craig Booth, which actually ended up being a Father-In-Law v Son-In-Law Shoot. Mike Finn was like The Wily Fox and Craig The Hare. In the expected fashion Craig (The Hare) shot too early missing the clays but Mike (The Wily Fox) took his time and hit the clays pinching  the title. The top team was therefore Mike Finn, Ed Kudish and Andy Jansons.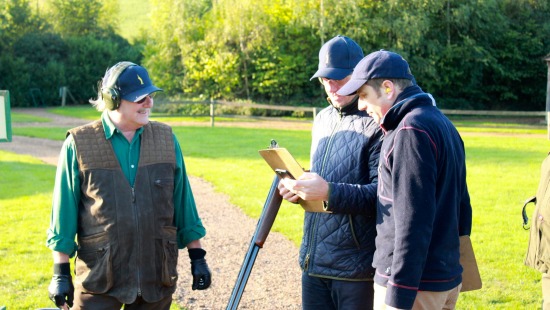 A hearty full English breakfast was eaten by all afterwards during which we presented the winning team and the top gun for the day. This event the winning team with Ed Kudish and Mike Finn and the Top Gun was Simon Kibble.
The day was enjoyed by all made better by the fact that Lynda actually managed to hit more clays than Michael only ever done once before in 5 years.