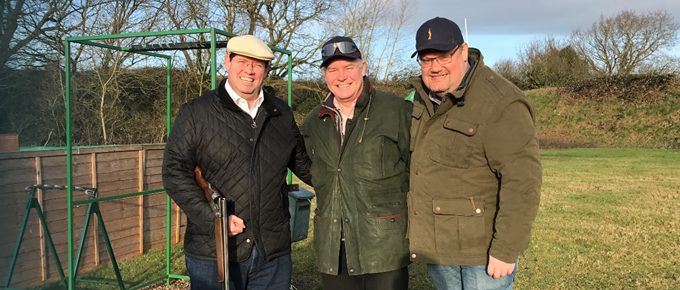 Our first shoot of the year rather worryingly almost coincided with storm Doris!
We needn't have worried. It was a beautiful, cold but very sunny almost Spring day!
This was an all-male competition and nail bitingly close!
The first team was made up Huw Williams, Saar Sharon and David Walker.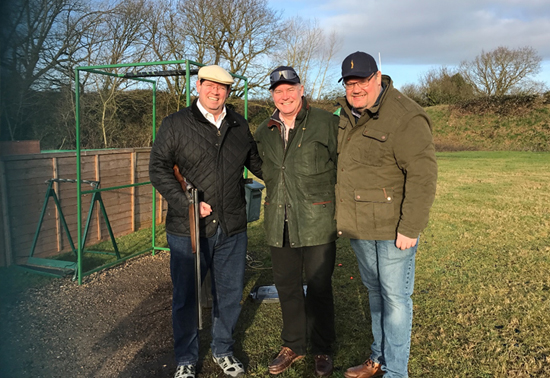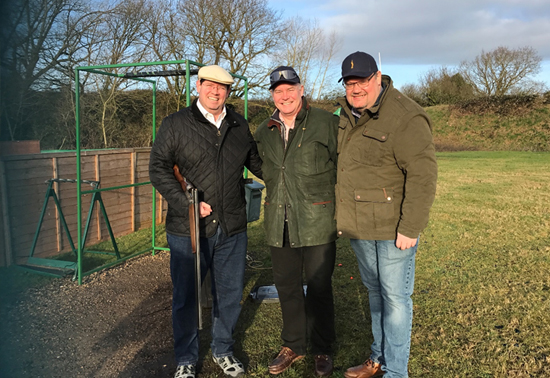 The second team comprised Andy Jansons, Richard Kitching and John Downes.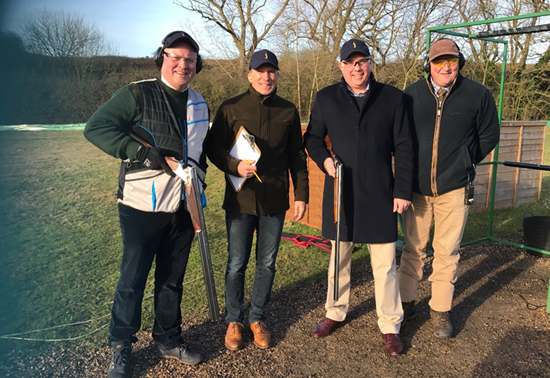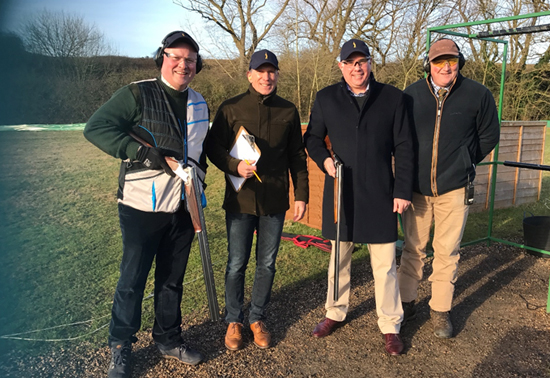 Third team, Paul Nash, Rob Bray and Dimitrios Neofitidis.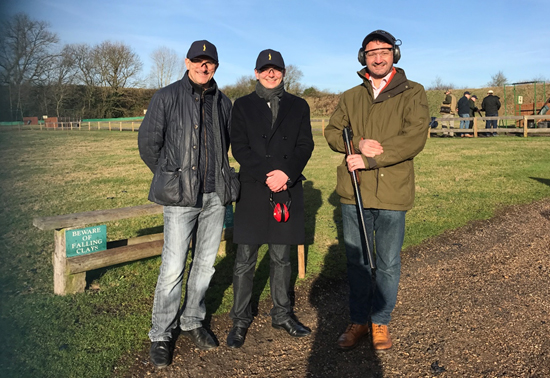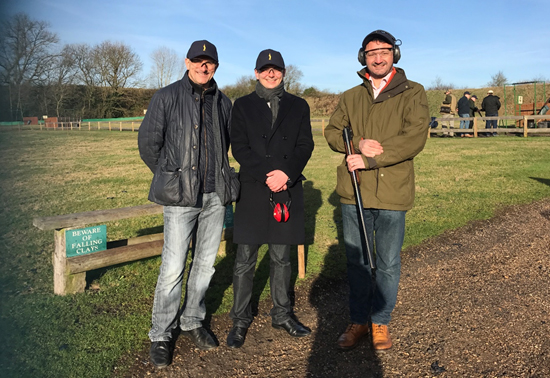 And finally, Richard Watkins, David Anderson and Paul Belson.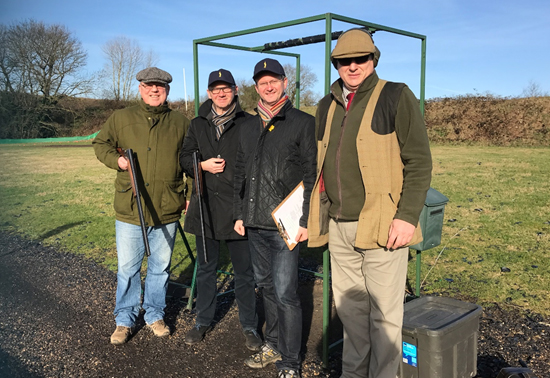 In spite of the sunshine it was very chilly, after the final flush and with the shooting all done all of the teams headed back to the clubhouse for a welcome coffee and hot breakfast.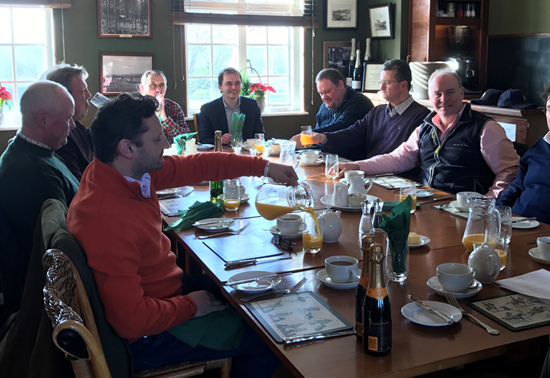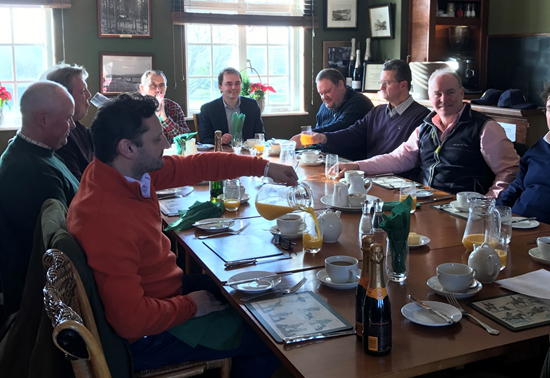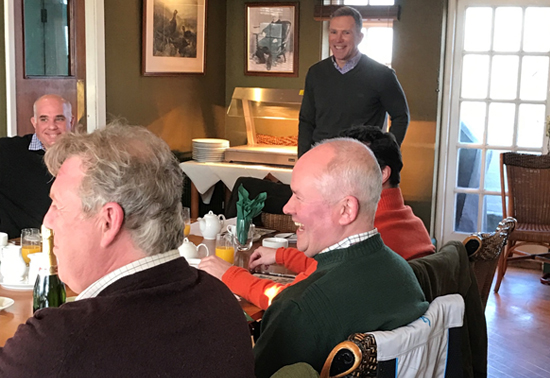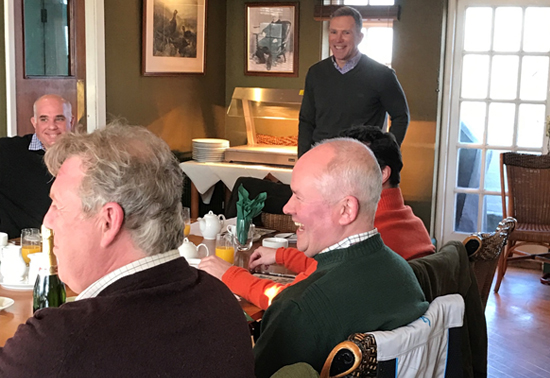 Prizes were then awarded for Top Gun – Richard Kitching with an impressive score of 43, Rob Bray was runner up and narrowly missed the champagne with an equally impressive score of 42.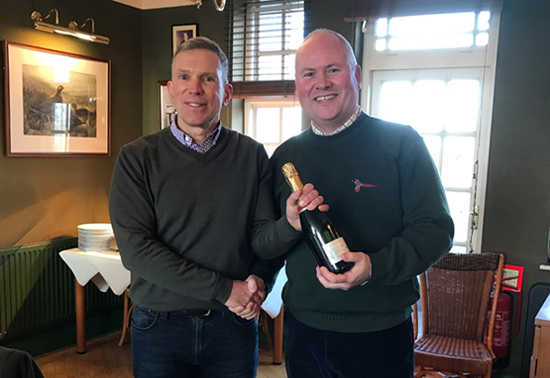 Finally Andy's bid for world domination came to fruition and won the team prize.
Champagne all round!