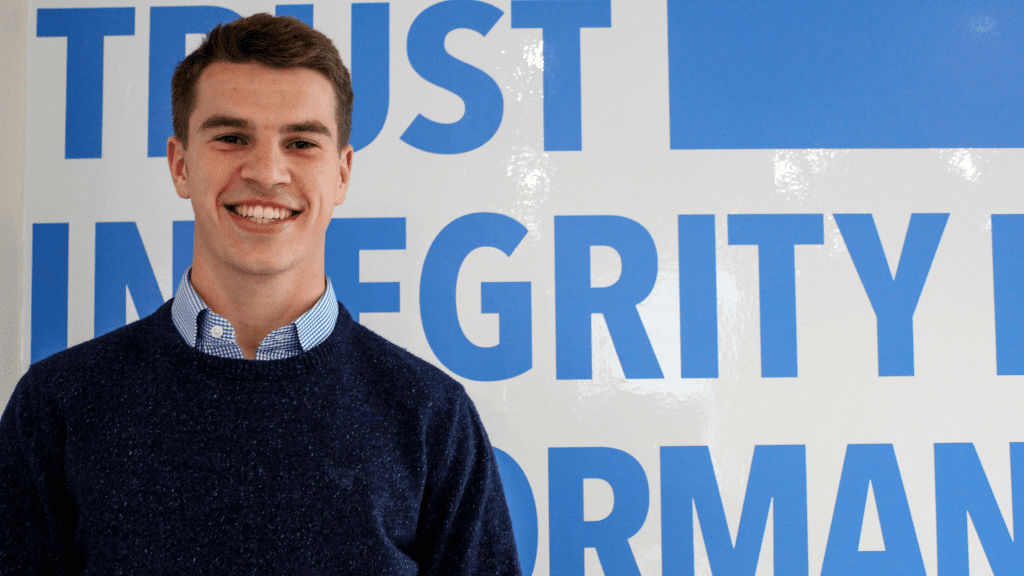 For Jansons Property 2021 has been, and still is, a year of changes. Speaking of changes, the in-house ones are those we embrace the most.
Henry Revill joined us just a month ago, as a Graduate Development Surveyor, after completing the MSc Real Estate course at the University of Reading last year. Henry will have the opportunity to study for the RICS APC qualification whilst working in the Jansons team.
Henry's journey started further north, as he spent three years at Newcastle University where he completed a Bachelor degree in Politics and Economics.
Away from work Henry is a sports enthusiast and has a particular passion for rugby union, whether that be playing it or spectating. When the rugby season comes to a halt, he enjoys (rarely) a few rounds of golf.
With his enthusiasm and willingness to roll his sleeves up from day one, he will certainly be a great addition to the team.
But let's let Henry do the talking for himself and see what he said when asked about his aspirations, why he wanted to become a surveyor and… the new language he is learning!
Why did you choose this career path and what are your aspirations now?
I decided to pursue a career as a surveyor due to the varied nature of the role as well as the opportunity to work towards the APC qualification. This is a key milestone for any graduate surveyor and contributes towards your career development. The networking opportunities were also a big influence on my decision.
In the short-term I am looking to get my feet under the table at Jansons and fully involve myself in all aspects of the business. I have just registered with the RICS to do the APC qualification so passing that first time is definitely a goal of mine down the line. I am sure it will come about quickly so I'll be sure to keep on top of that!
What made you want to join Jansons?
When I did my initial research, I quickly realised that Jansons Property is a dynamic, open-minded business looking to find the best use for a site. This was very attractive to me as a graduate looking to pursue a career in property. Of course, Jansons is a developer so being client-side also appealed to me. The company's values of 'Trust, Integrity and Performance' matched up well with mine and the opportunity to have a high level of responsibility from the outset made my final decision easy.
What's the most important lesson you've learned so far?
I've quickly realised the sheer variety of opportunities in the development sector and also that there is a lot of new language that I need to learn – I'll get there!