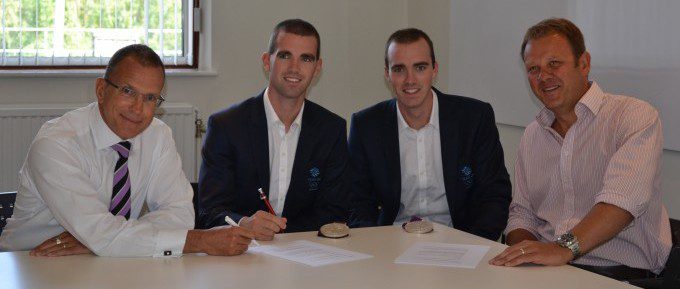 Hello Readers. We bring you the first of twelve blogs from Olympic Silver Medal Rowers, Peter and Richard Chambers. Jansons are sponsoring the brothers for the next 12 months and they will be keeping us up to date with their activities, training etc. Richard has written this first blog, how they feel about the summer just gone and how life is for them – post Olympics. If you have any burning questions you would like the brothers to answer, please send them via the comments link below. 
What a summer of sport it has been!  Firstly Euro 2012, the Olympic Games and then topped off with the Paralympic Games.  How do we compete with that kind of summer again?
I don't think we will be able to.  I was asked to describe the Olympic Games in one word – I chose unparalleled.
There never has been and there never will be a games like it again.
Being a part of the Olympics is a great honor, but for me to compete and represent  Great Britain at a home Olympic Games filled me with an immense sense of pride.  It was great that so many people around Great Britain were able to watch our crew race at Eton Dorney, but that six minutes is only the tip of the ice-berg.
Being an Olympic medallist has given me the opportunity to go into schools, youth groups and companies to tell them about the work that has gone into achieving an Olympic medal.  'Inspire a Generation' was the motto of the London 2012 games, one which I am going to try and carry on with.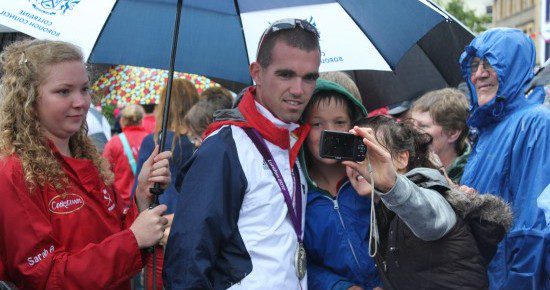 Going into schools is especially good fun, not just because the kids are so enthusiastic but because of the questions and statements.  Here are a few to amuse you –
Can I have Tom Daley's number?
Each school can present its own unique challenges.  It's also quite humbling to go into a pre-school where the children have no idea about the Olympics and they think the medal is Chocolate.
This will be a great opportunity for my brother Peter and me to work alongside the Janson's team.  I'm sure there is a lot Peter and I can learn from Andy and his team as we aim for Rio 2016.
Over the coming months Peter and I will be filling you in on how life is going as Olympic Silver medallists.  We hope to tell you about the ups and downs, the challenges we face in and out of rowing and how we approach and solve them.
So now that summer – including the weather – is over, its time to pull on the woollies, get back on the water and reflect on what has been an excellent summer for British sport.
Richard Chambers.
Peter Chambers will be at our office on Thursday, 4th October, to talk us through their Olympic race, giving us inside info on what goes on during a race, what happened and answering questions. Check back next week for the event blog and photos. If you would like to come and meet Peter, please email kate@jansonsproperty.com now.