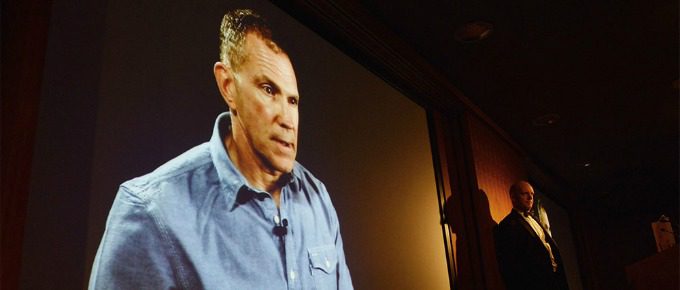 Christmas Dinner???? I hear you thinking. That's so last year! Yes, but the pictures have only just been released and they're worth an airing.
Andy, Lynda and Alex arrived in style at the James Bond evening, which was held at 11, Cavendish Square.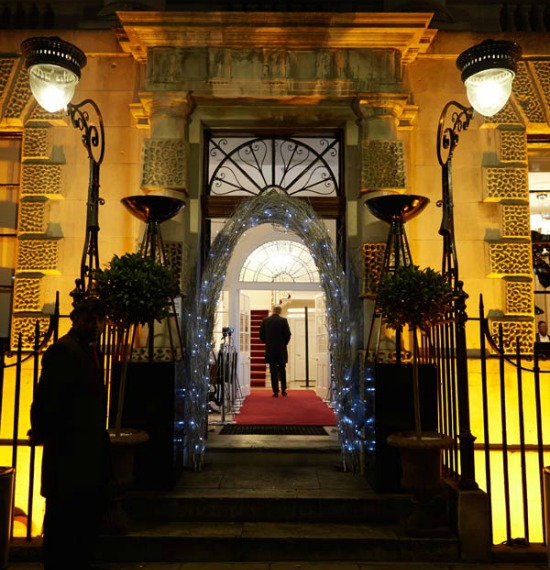 I think Andy might be getting a bit carried away with the whole entourage thing! I can see this becoming a recurring theme.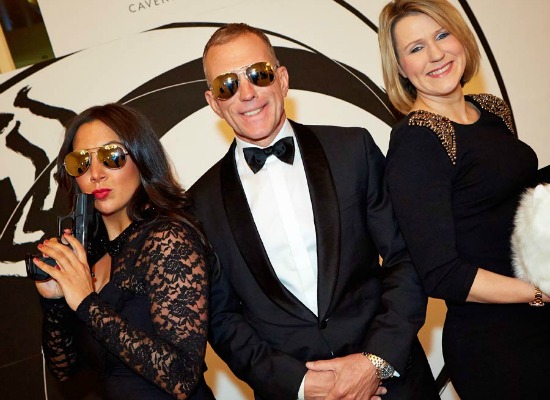 Various friends and colleagues were spotted throughout the evening. Shaun Wolfe was unmissable, as he was Master of Ceremonies for the event. You can see him in the main picture, introducing Andy. Ian Purvis looked as if he was about to break into a song and dance routine, to a very appreciative audience. Or is that Arthur Daley?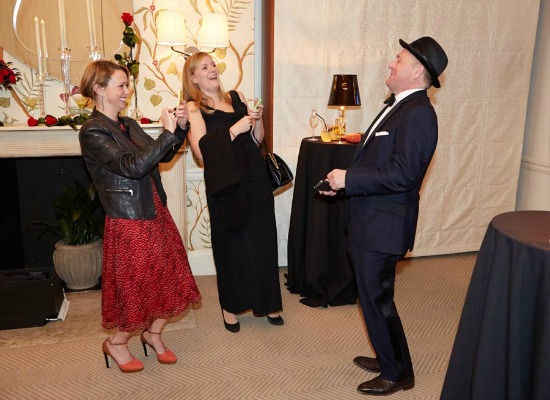 Michael Garvie was looking dapper and dangerous.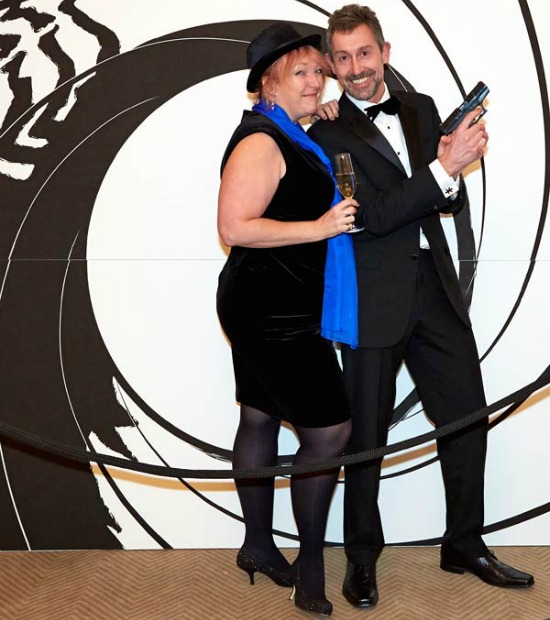 John Jackson and Robert Neaverson looked as if they were having a good old chinwag.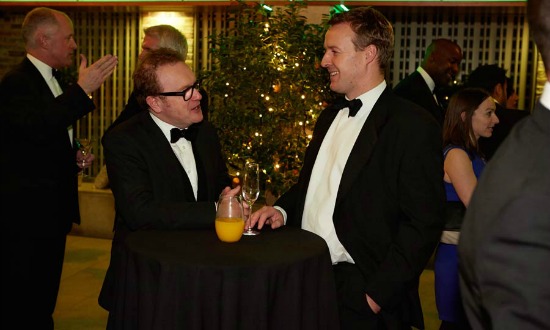 And Andy Nixon was disappointed to be out of the Heads and Tails.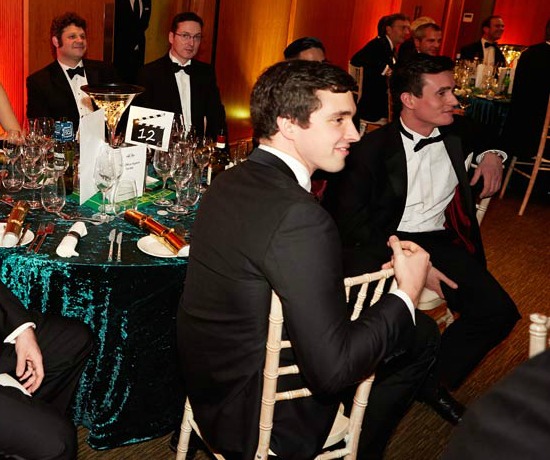 The OAS (Office Agents Society) have supported the Alexander Jansons Foundation from the start, and Andy was pleased to be able to thank them personally that evening. More money was raised by a fun round of 'Heads and Tails', which Lynda stayed in to the last two, narrowly missing the opportunity to win some more for the Foundation. Only 285 days to go 'til next Christmas!