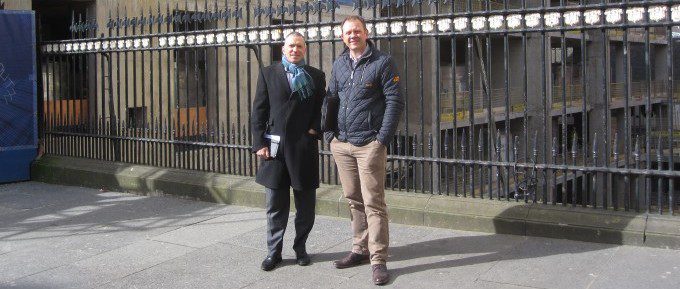 For the first time, last week Andy and Michael were able to walk on every floor of Jansons' Soco development in the heart of Edinburgh. It was great to see first hand the progress that's been made and to appreciate fully the actual size and scope of the development.
I'm going to let the pictures do the talking…..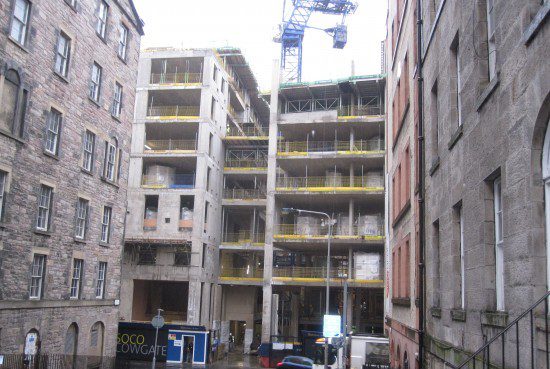 The Cowgate facade from Blair St.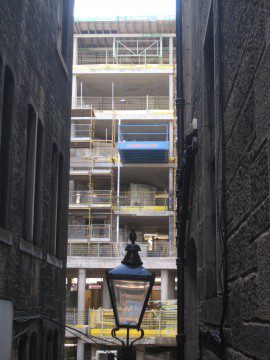 The Cowgate Facade from Southbridge                 The Inner courtyard from Hasties Close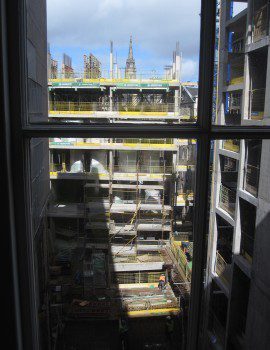 Towards the Royal Mile                                               Sunshine in the inner courtyard
Andy, Susannah Macneill of ICA Architects, Michael, on the 9th (top) floor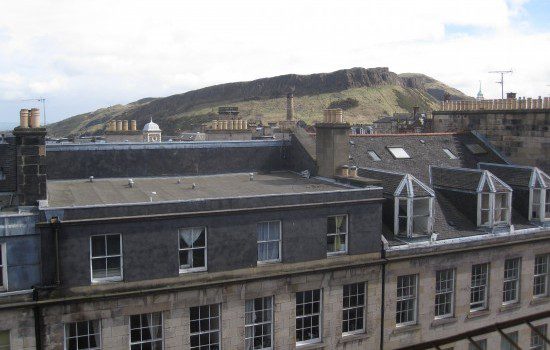 From the top floor to Arthur's Seat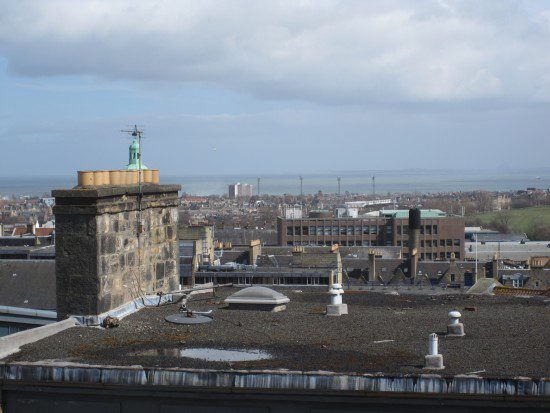 Across the rooftops and out to sea
The 'Topping Out' ceremony will be on Wednesday, 8th May, followed by a reception. Please contact us via the comments box below if you would like to attend.
For a cgi 'walkthrough' of the development, please click here.