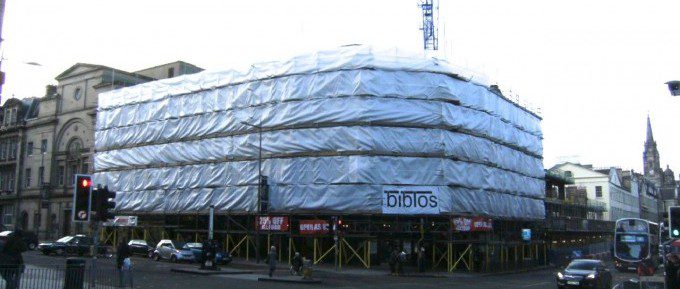 Work continues apace on the Soco site in Edinburgh. The picture above shows the view of the corner of Southbridge and Chambers St., looking along the Southbridge facade. The Patterson Building is shrouded whilst the windows are refurbished and the stonework restored.
A few days had been lost to inclement weather and archaeological investigations, and the contractors are working round the clock to catch up. One section of the workforce, working on the concrete frame, has been increased by 30% and, to ensure they are fully utilised, a night shift including a separate lifting team are in place to take delivery of pods and blocks and dispose of rubbish. This allows the crane to be dedicated to the frame force during the day.
On the Southbridge side, the reinforced concrete frame has progressed well, with the level 7 slab 60% complete and the decking has commenced on level 8.
Over on the Cowgate side, level 4 and the vertical work between levels 4 and 5 are complete. The decking for level 5 has commenced.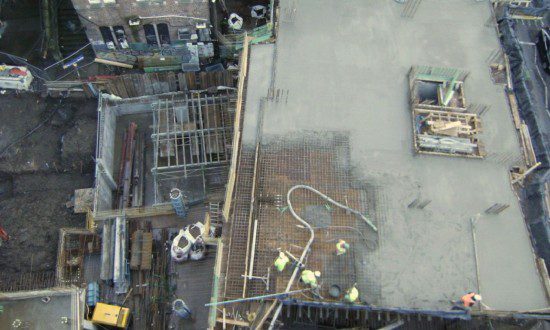 Also, a number of stone faced precast panels have now been installed to the areas below the link bridge which will not be accessible once the frame is progressed.
We anticipate the 'topping out' ceremony in the next couple of months. Keep checking back here for updates and news.