Heres Emma Cordell, Ella Ray, Gemma Fricker, Rosanna Munday and Sammy Munday looking out to sea at Brighton Beach after finishing the Brighton Half Marathon and looking in surprisingly good shape after such a grueling event.
The girls are all from Sussex University and were running for the Alexander Jansons Foundation raising money to aid the awareness of Myocarditis. Check out how well the girls ran, the girls times were;
Emma = 1hr 51minute
Ella = 1hr 55 minutes
Gemma = 2hrs 8 minutes
Rosanna = 2hrs 25 minutes
Sammy = 2hrs 15 minutes
A fantastic achievement. They should be very proud of themselves.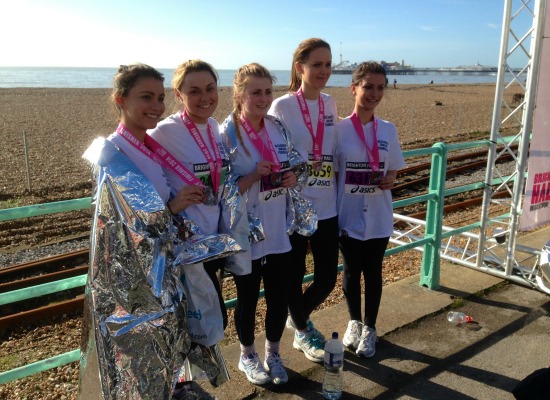 Emma's Dad Chris Cordell from Cordell & Co Solicitors www.cordellclaims.co.uk also ran supporting the charity and thank you to him and his company for sponsoring him greatly appreciated.
We understand that some of the girls are going on to do the full marathon and wish them every luck for that.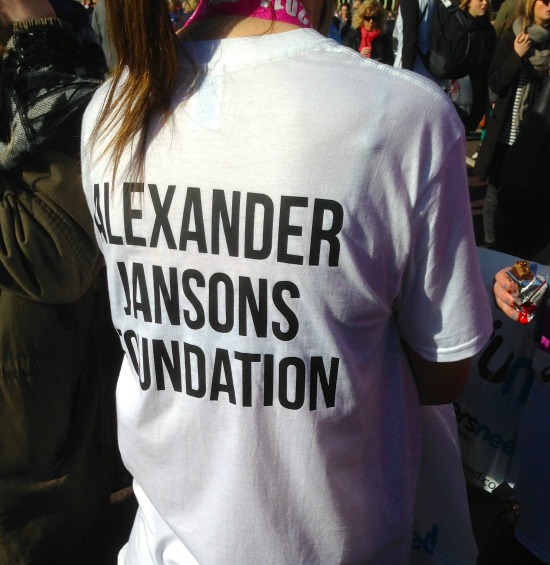 With more people also scheduling events to raise funds we are now underway to raise £80,000 per year, which we are dedicated to raise for research.
Please check out the website:
WWW.ALEXANDERJANSONSFOUNDATION.ORG
We are also on Facebook: