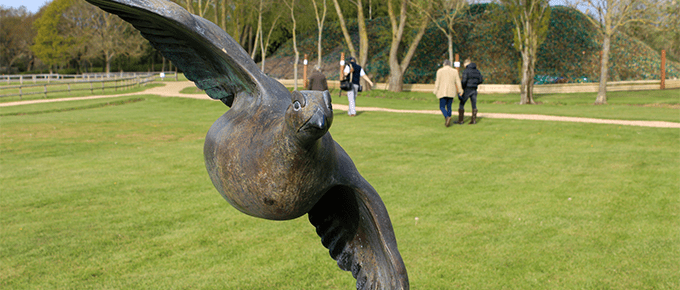 For the first shoot of the year, the Jansons team were joined by seven magnificent industry professionals for a morning of laughs and good shooting. The sun peaked through the cloud for Jansons' return to the picturesque West London Shooting School but the slight wind kept the shooters hands a little chilly.
Some highlights from the morning included the rare 2-in-1 shot by Nicky Brock (Carter Jonas) and the fresh out the box shooting boots worn by Tom Jansons, who was desperate for a bit of mud to stop them shining. Scoring an impressive 39/50, Gary Needham (Taylor Wimpey) topped the leader board and earned himself the title of Top Gun, taking home a bottle of bubbly to enjoy over the bank holiday weekend.
As always, the shoot ended with a team flush, a mad flurry of targets that the teams hectically try to shoot. The winning team from the chaos was Andy Jansons' team featuring Simon Breen and Glenn Crump (Castle Street Investments) who were agonisingly close to full marks with 39/40!
Hungry after a morning of friendly competition, the shooters sat down for a full English breakfast and a catch up for the first time in a while. Thank you to West London Shooting School for hosting and we look forward to our upcoming shoots in the months to come.