August is well and truly here and, although there's a lot going on, not a lot is happening, so I thought I'd take a look back through the highlights of the past year. No, we're not talking hair colour, we are talking events at Jansons.
I couldn't do this without first mentioning the addition of Kate Aitken (me) to the staff due to Lynda's maternity leave. So much has happened in the year I've been here, the company has grown and changed tremendously. Our first big excitement was the decision to sponsor Richard and Peter Chambers, Olympians and really good guys. As well as blogging monthly for us, they've contributed massively to our highlights, more of that later.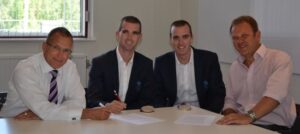 Another addition to the team, and the catalyst for much of the change, was Huw Williams, who joined in October 2012. To launch this expansion of our residential arm, we held an event for many local agents and contacts at the office, where about 70 people came to network and were treated to a talk from Peter Chambers about his Olympic experience. It was a great evening and everyone was excited to question him and hold an actual Olympic medal.
Just before Christmas, Jansons completed on two purchases, 350 Basingstoke Road, Reading, and the Citroen UK headquarters on Bath Road, Slough. Both were purchased within three weeks of first viewing, one completing at 7.30pm on Friday 21st December!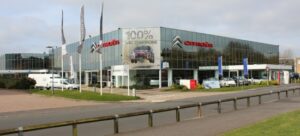 Into the New Year and we held another Chambers event in February, this time with Richard and in London at Pinsent Masons' office. It was another successful evening and, again, very different from the normal corporate events.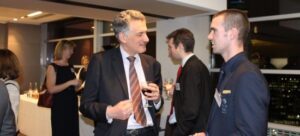 In May, we held a topping out ceremony for the hotel at SoCo, Edinburgh. About 75 local dignitaries, agents, possible occupiers and neighbours made their way to the 9th floor of the hotel for the unveiling of a plaque marking the occasion. We then moved over to the nearby Surgeons Hall for drinks, canapes and an entertaining stand up from Fred MacAulay, a well know Scottish comedian.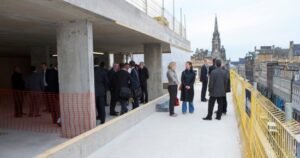 Into June, and what was definitely everyone's favourite event, a rowing day at Eton Dorney, with Richard, Peter and their manager Steve coaching us. Three boats competed, with Huw's red team winning, partly due to his insider knowledge of setting up his boat and partly due to the extreme power and competitiveness of Zinzan Brooke, who just loves to win. Estates Gazette came along and made a video of the event, available on EGi and via the original blog. We'd love to make this an annual event, watch this space!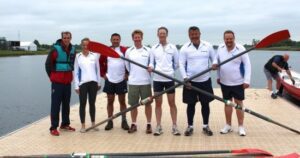 Now Lynda has returned, I'd like to thank everyone for making it such a great year. We're all looking forward to the next twelve months, indeed September is going to be very interesting…………