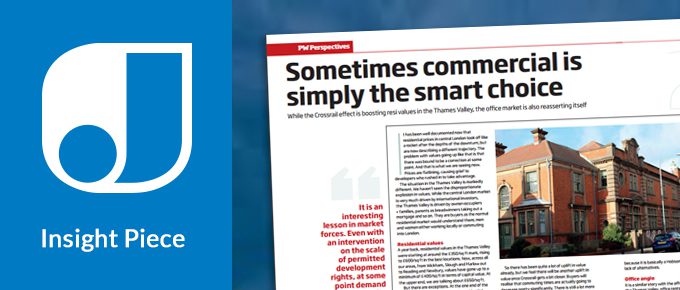 Andy shares his Thames Valley views in Property Week
Recently, Andy was featured in a double page story of the much acclaimed Property Week. As we have 24 schemes within the Thames Valley, we are in a unique position to comment on the market trends in residential, industrial and commercial market.
Andy has over 30 years'  experience in the Thames Valley marketplace and has traded through 3 recessions.  Jansons Property has now acquired, developed and refurbished 24 projects over the last 13 years and is a major player in the real estate sector, we are very well placed to offer an insight into the trends.
You can read the full article here.