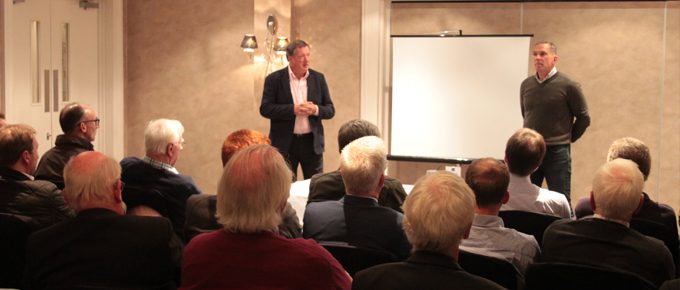 Cinema rooms, PlayStation facilities and private dining areas illustrate how student accommodation has become one of the most exciting sectors for new developments in recent years.
This once relatively-small market has evolved to a point where the major pension funds are now established investors. In the first half of 2017 alone, £2.4bn was invested and many predict this will reach £5bn by the end of the year. Unite is the biggest owner and operator with almost 50,000 rooms.
Fuelling the growth is more impressive numbers. Across the UK's 109 universities, full-time students number around 1.7m and one in five of those are from outside the EU.
There are currently 568,000 purpose-built student rooms in the country and the average students-per-bed ratio is 2.3 students per available bed.
Purpose-built student accommodation (PBSA) is increasingly common in major university towns and cities. These are generally new blocks of 100 – 500 units, often studios or clusters with the cluster size generally 12/13m sq. As their numbers increase, the new and innovative facilities for students are appearing.
In general, the stronger the university, the more vibrant the market for PBSA – but inevitably those locations tend to have a more constrained land supply.
Strong locations include Bath, Birmingham, Brighton, Bristol, Edinburgh, Exeter, Guildford, Leeds, London, Manchester, Oxford and St Andrew's.
Conversely, those locations with perhaps the less sought-after universities, will tend to have both a good land supply and an oversupply of existing student accommodation.
Areas which are struggling include Aberdeen, Aberystwyth, Chelmsford, Cheltenham, Derby, Dundee, High Wycombe, Farnham, Inverness, Kingston-on-Thames, Lancaster, Lincoln, Loughborough, Stoke on Trent.
Our experience has helped us to refine our philosophy for locations suitable for PBSAs. Sites should be within both a 10-minute walk of the university and a 10-minute walk of the city centre.
Just as the accommodation has evolved, so too have the agreements over how they are run.
Leases, where universities would take a 25-year term with five-yearly rent reviews were once the norm but are now less-favoured. Nomination agreements where the university would agree a period in which it then fills the halls of residence, are still prevalent.
But the most popular option nowadays  is direct lets.
Under a direct let, an operator markets the accommodation to the student world and subsequently, manages the building on an ongoing basis. Agreements are typically for either 51 or 44 weeks depending if summer lettings are included.
Rents for student accommodation outside London don't vary wildly but still present a range.  Liverpool is £126pw, Newcastle £127pw, Coventry £143pw, and Exeter £154pw. London is now over £200pw.
For direct lets, rents tend to be calculated on a net operating system, ie,
gross rents received minus all the costs of running a building such as rates, services, management, marketing etc.
Yields follow a different pattern geographically. London zones 1&2 are typically 4.5 – 5 per cent; Zones 3 and outwards, 5 – 5.5 per cent; stronger regions, 5.25 – 5.75 per cent and other regions, 5.75 – 6.25 per cent.  Having a nomination agreement can strengthen yields.
But perhaps one of the key attractions for investors is not just that developments are not just supplying a dynamic market. Should that market change those developments are relatively easily reconfigured to be hotels or private residential apartments.
Given the current uncertainties, this can offer confidence to an investor that few areas of the industry can match.
www.andyjansons.com   #andypropertymagnet #jansonsproperty