The inaugural SOCO Afternoon Tea and Cocktails event was held on Thursday 25th September. In aid of the Alexander Jansons Foundation, it was held at the Alexander Building at SOCO, one of Jansons Edinburgh developments and it brought together the team who originally put together the deal. Through the generosity of Iaonnnis  Koletakis, General Manager of the Ibis South Bridge, all proceeds from the ticket sales and auction went directly to the foundation to raise awareness of and research into myocarditis.
A mixologist was on hand to dispense a variety of cocktails before the auction. The AJ Foundation were kindly given a variety of high value prizes, including golfing at an exclusive members only club courtesy of Sweett, a Highlands by seaplane tour donated by Whiteburn and a week stay at the luxury resort, La Manga. Donald Anderson from PPS managed to secure a rare bottle of whiskey from the Lord Provosts office and a copy of the One City book signed by the authors JK Rowling, Alexander McCall Smith, Ian Rankin and Irvine Welsh for the auction as well as donating a fabulous limited edition print of the Edinburgh skyline. The book was won by Sara Seravalli.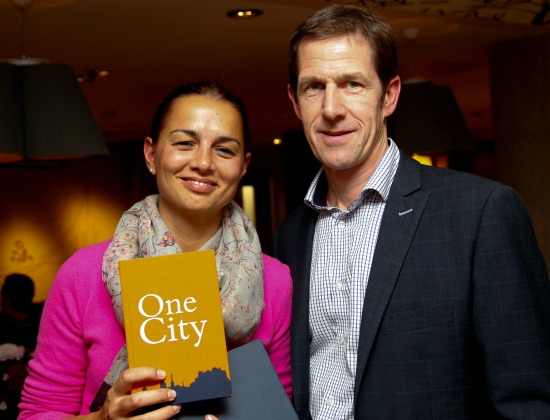 John Shepherd did an  excellent job as auctioneer aided by Louise Hazelden of LAH Property, presumably before she sportingly submitted to the ice bucket challenge!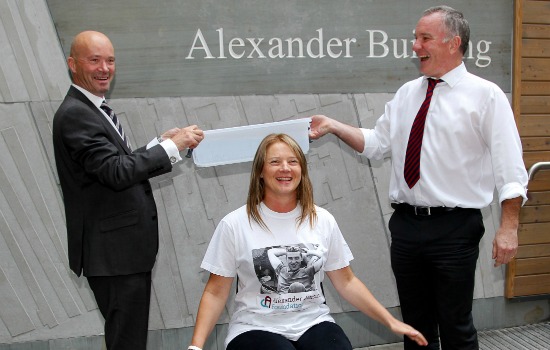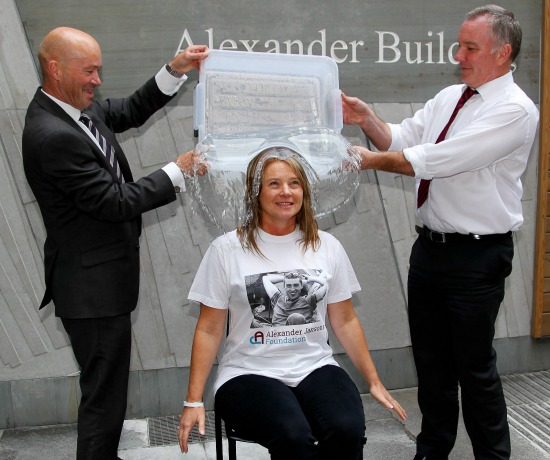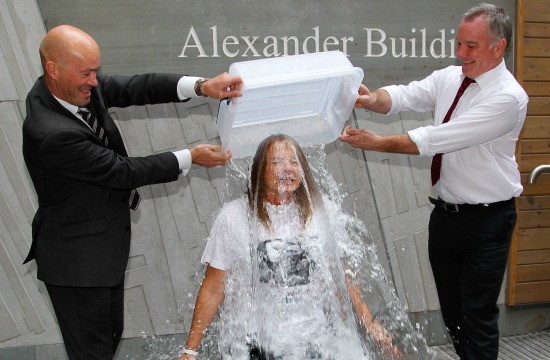 No mercy there guys!
Guests included Sainsbury's who occupy one of the retail units at SOCO and have chosen the Alexander Jansons Foundation to be one of their forthcoming charity partners.
Everyone enjoyed themselves and it was a fun event, not only bringing together the numerous people that worked on the project to create this great building but also to raise a substantial amount of money for the charity.
We raised a total of  £5,000 on the day. Thank you to everyone who contributed.
Don't forget, you can donate to the cause via JustGiving, click here.