Ok everyone, time to click over to Facebook to ensure maximum embarrassment for Andy! I'm sure alcohol had nothing to do with it, but Andy has pledged to wear a comedy wig for a whole working day if the AJ Foundation page on Facebook reaches 1,000 likes by October 1st 2014.
We only need 83 more likes to see Andy travelling to London by train for a meeting wearing this wig horror!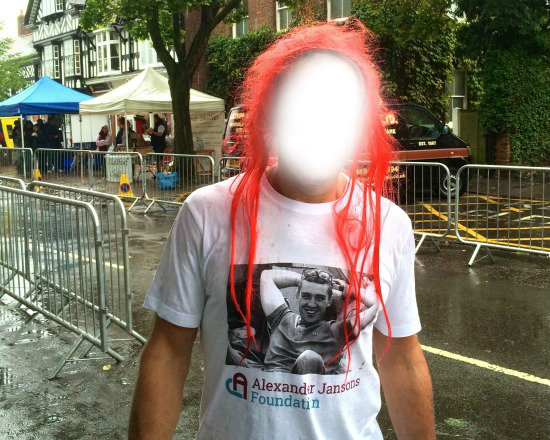 He'll then follow this up with an afternoon shooting event at the West London Shooting School, a regular haunt of Jansons. There'll be plenty of other property people there to witness this, let's hope it doesn't put Andy off his shooting.
You have to help us reach our target to see the whole awfulness. Head to Facebook now! We'll update this blog with photos after the event, so make sure you check back. And don't forget, you can donate to the cause via JustGiving, click here.