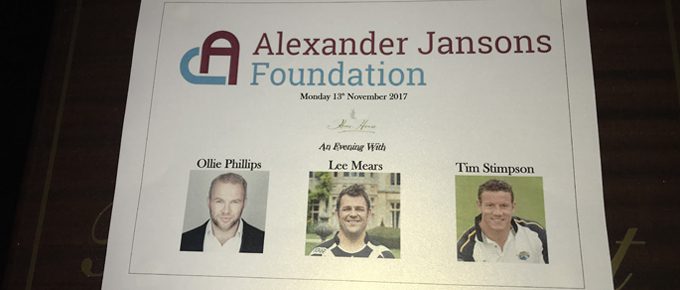 On the 13th November, we hosted our 4th annual Rugby themed dinner at Home House.  The event was sold out and we raised over £15,000 for the Alexander Jansons Foundation.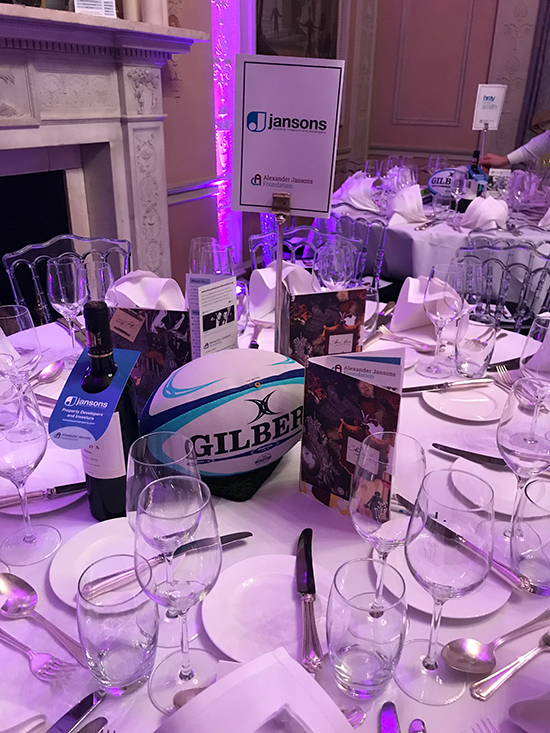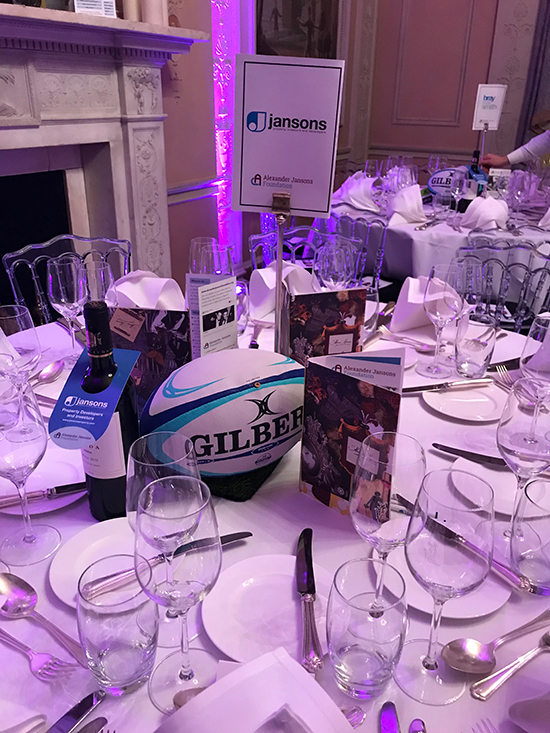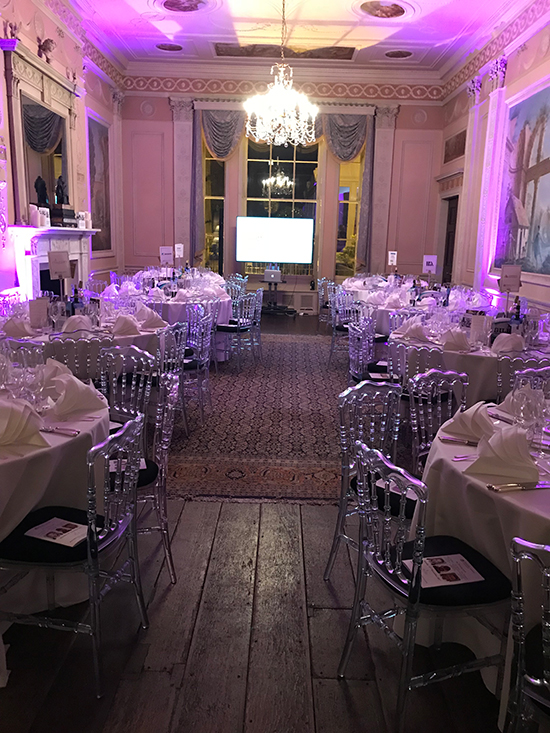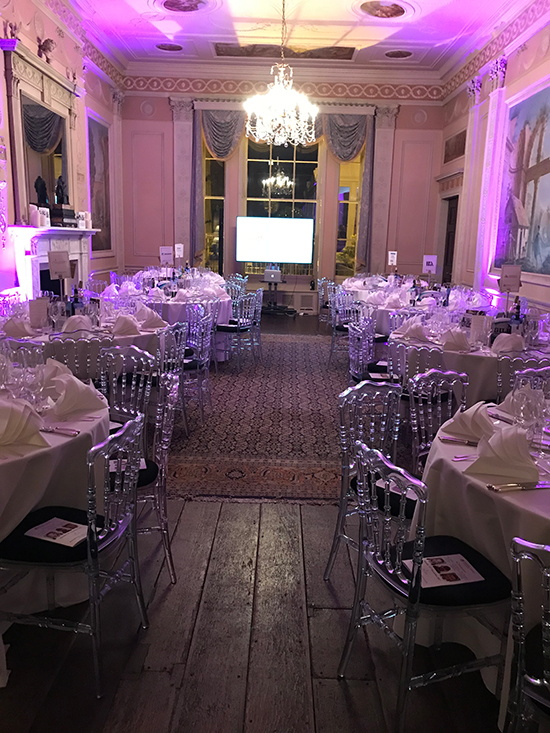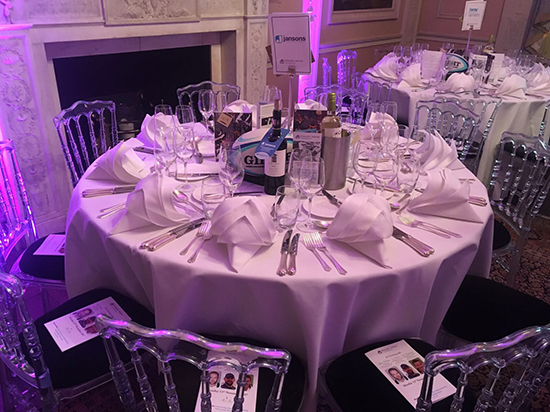 Massive thank you to Ollie Philips (Former England Rugby 7s Captain) Lee Mears (Former England and British and Irish Lions) and Tim Stimpson (Former England and British and Irish Lions).  They were amazing, great fun and had some very amusing stories. They ran our auction which was a huge success.
The evening commenced with a Champagne reception (sponsored by Home House) followed by a delicious 3 course dinner.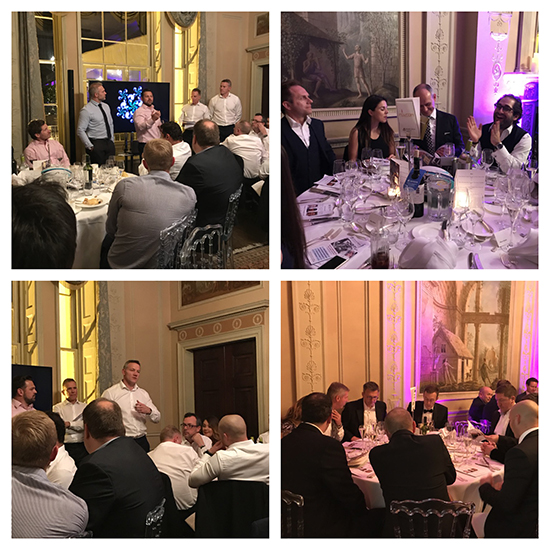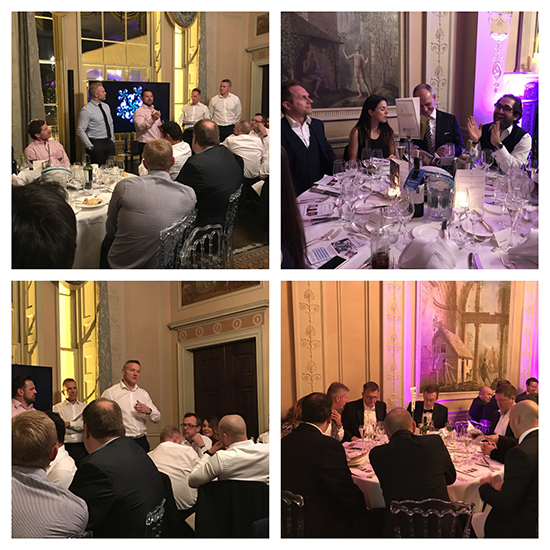 Then the fun started, we had a Heads and Tails game with all participants placing £10 in an envelope to play the game, we only got as far as the 5th question before we had a winner!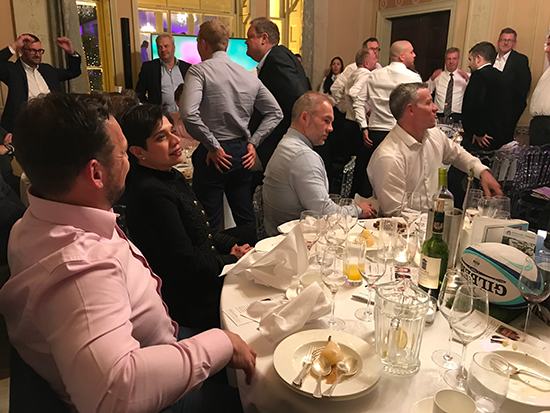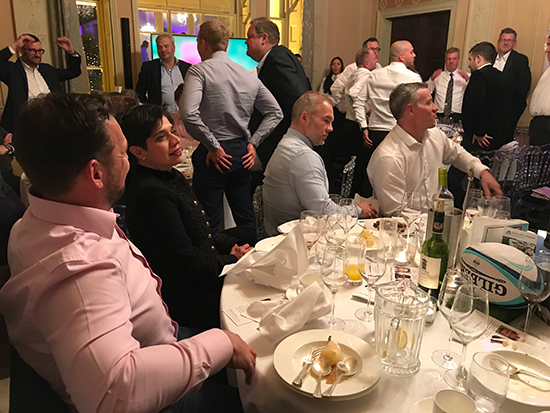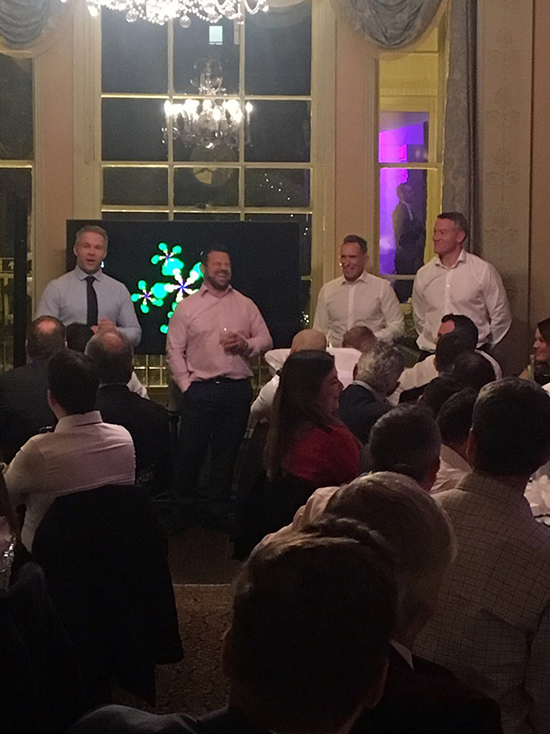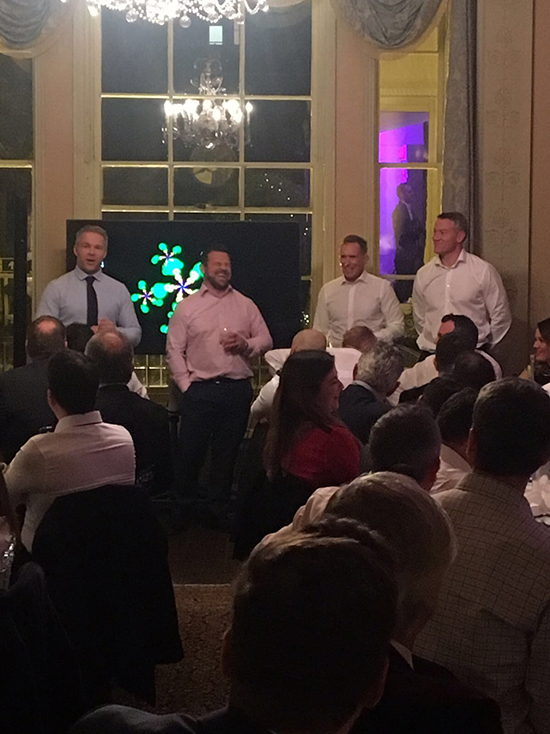 After the auction, there was an opportunity to win a signed rugby ball, the only caveat to this was that the winner of the ball had to stand at the end of the room and catch it!
All in all, a most successful evening, thank you to all our sponsors –
Bray Fox Smith
Lewis & Partners
Turner & Townsend/Wilson Gray. Day/Shed/Greenwell Design
ICA
Cushman & Wakefield
Broadway Malyan/Gardiner & Theobold/Peter Brett Associates
Niveda Group