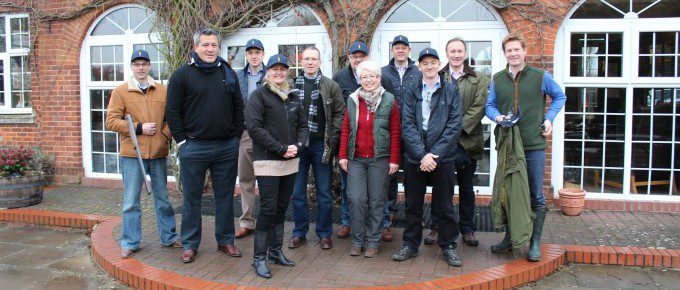 With barely time to recover from our Evening with Richard Chambers the night before, we headed to the West London Shooting School for our first clay pigeon shoot of the year.
Not the best of weather, though not as cold as expected, the early morning was overcast and greeted us with light drizzle. After the usual safety talk and donning of protective caps and eyewear, we set off along the gravel paths to our first stands.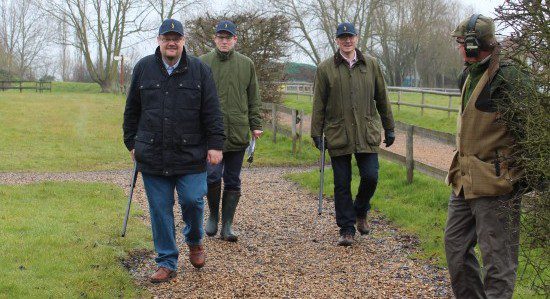 We were very pleased to have Zinzan Brooke with us. He showed just how competitive he is by standing behind whoever was shooting and practising the shot, when he wasn't flexing his biceps.
Shooting was brisk, I think we were all looking forward to breakfast, and we reached the flush field quickly. Andy's team went first but, despite Zinzan's determination, didn't win.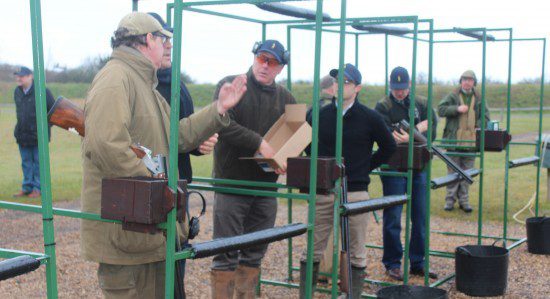 Thankfully back in the warm and cosy clubhouse awaiting breakfast, the results and bottles of champagne were given out. Overall winner and Top Shot of the day was Zinzan Brooke, with 36 out of 40, beating Andy by 3. Great score, equalling our previous best ever score (by Giles Hastings back in October).
The best team was Huw's team of Huw, David Williams and Simon Wilson. Simon Hay almost managed to bag a naughty half bottle of champagne through mistaken identity, but Simon Wilson wasn't about to let that happen and guarded it zealously for the rest of breakfast.
Breakfast itself was very welcome, as usual. After much merriment and more than a little networking, we wound up and headed back to our respective offices. We hope everyone enjoyed their morning as much as we did. We had a couple of nervous guns at the start of the day, having never shot before, but they weren't at all nervous by the end.
Please keep checking the website for new blogs, to keep up with our latest projects and find out how our Olympic rowers, Richard and Peter Chambers, are doing on the Road to Rio.