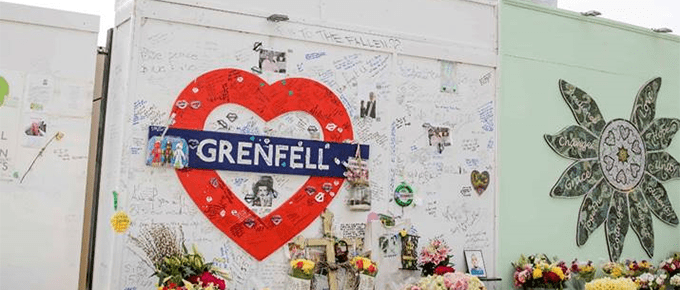 With so much government and media attention focused on the response to the Covid-19 pandemic, you would be forgiven for missing an important piece of legislation that has been quietly progressing through Parliament with very little fanfare.
The Fire Safety Bill 2020-21, which received its first reading on 19 March 2020, is expected to receive Royal Assent before the end of the year and has important implications for building owners.
In summary, the Bill proposes amendments to The Regulatory Reform (Fire Safety) Order 2005 that are intended to implement the recommendations of Phase 1 of the Grenfell Tower Inquiry and strengthen the regulatory framework for how building control bodies consult with Fire and Rescue Authorities.
The consultation on the Fire Safety Bill, which closed on 12 October 2020, set out what this means in practice.
Firstly, the Bill seeks to clarify that the Fire Safety Order will apply to the structure, external walls (including cladding and balconies) and individual flat entrance doors between domestic premises and the non-domestic parts. This is currently not the case and recognises how critical these elements of the building are to fire and structural safety, as a succession of fires in residential and student accommodation buildings has demonstrated.
It also aims to impose new duties on the Responsible Person, defined as the person having control of the building. These include a requirement on the Responsible Person to be identified, to provide local Fire & Rescue Services with information about the design of the building's external walls and details of the materials they are constructed from, and to provide specific fire safety information to residents.
For those familiar with the draft Building Safety Bill, which has been undergoing pre-legislative scrutiny over the Summer, there are clear similarities. That Bill proposes a new duty holder role, the Accountable Person, with ultimate responsibility for the fire and structural safety of a building in scope during occupation, including the requirement to prepare a residents' engagement strategy to promote the participation of residents in the making of building safety decisions.
The message to building owners is clear. You are responsible for the safety of those who occupy and use the buildings you own. And to do that you will need to know a lot more about those buildings than you possibly do at present. How many building owners can truly say they know what materials have been used in the construction of their building and that these materials are compliant with building regulations?
The implications of both pieces of legislation for the property industry are far-reaching and will lead to the biggest changes to building safety in a generation.
Paul Nash MSc PPCIOB