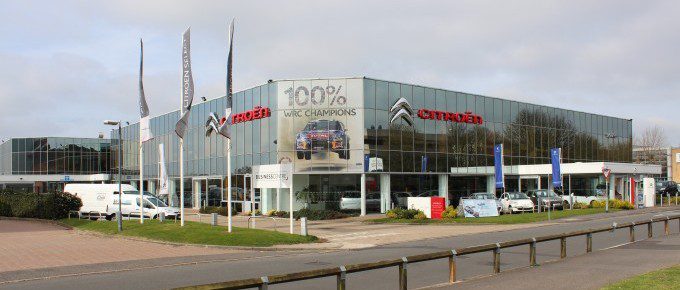 Jansons has appointed joints agents on the former Citroen UK headquarters on the Bath Road, Slough.
Gerald Eve and Robert Stephens & Co. have been appointed to advise on the future development potential of the site at 221 Bath Road, which Jansons bought late last year.

The site currently comprises a two-storey, 135,000 sq ft office building and car showroom and a three-storey car park. Citroen UK have an 18 month leaseback agreement.
The building could either remain as a headquarters office building or, subject to the necessary planning consent, be redeveloped for industrial use, car showroom space or data centre. It is located two miles west of Slough on the southern side of the A4 and on the southern edge of the Slough Trading Estate, opposite what will become a prominent new entrance to the Estate. Among the more than 400 tenants on Slough Trading Estate are Fiat, GlaxoSmithKline and, probably most famously, Mars.
Andy Jansons, MD of Jansons Property says: 'Given the superb prominence of this site we are really keeping an open mind as to it's potential future use.'