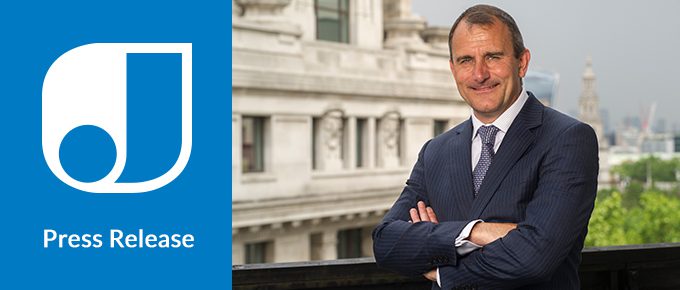 One of the country's leading voices in the construction industry has joined Beaconsfield-based developer and investor Jansons.
Paul Nash, who became president of the Chartered Institute of Building (CIOB) in July, has joined Jansons as Construction Advisor. He will split his time between the two roles.
With over 34 years of experience in the construction industry, working for both consultancies and contractors, Nash joins from Turner & Townsend Project Management where he was a Director responsible for work within the commercial and corporate sectors. He is also an alumni of the University of Reading and Henley Management College.
As well as offering a better work/life balance, he says his new role allows him a chance to work on the client's side and enjoy greater influence over projects.
He said: "Right from when (Managing Director) Andy Jansons first approached me, I thought this could work for both of us. I had wanted a position with more freedom to directly influence the outcomes of the projects that I am involved with. Working client-side allows me to do that'
In the new role he will build and lead teams to take projects from planning permission through to completion. Two significant schemes already in the pipeline are the conversion of the India Buildings in Edinburgh to create a luxury hotel and the development of a new student accommodation building at East Durham College.
In his work with the CIOB Nash is a renowned industry speaker and spoke at fringe events at both the Labour and Conservative party conferences this year. He is currently involved in the CIOB's policy agenda, particularly around skills, productivity and social mobility, as well as working on ethics and governance issues.
Managing Director Andy Jansons said: "Paul's experience and expertise are unrivalled in the industry and he is a very valuable addition to our team."