Many of you will know our Huw, and what a changed man he already is. Over the past few years he has lost a tremendous amount of weight and, this year, has decided to make it more than just a health benefit.
Huw and Andy have been friends for many years. Andy has supported Huw and his wife through some testing times and, just over two years ago, Huw joined Andy at Jansons Property, to bring his expertise in a sector of the property market that was new to Jansons. It's been a success, projects are  progressing and we will soon see the Jansons brand on more sites around the area.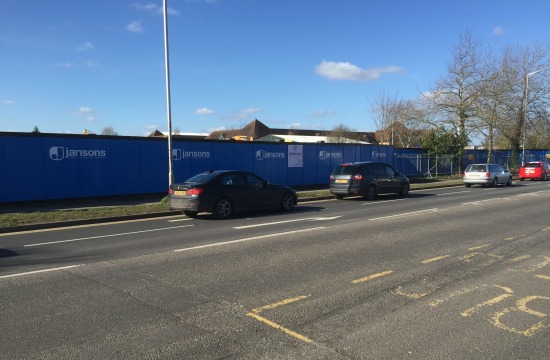 Huw was part of Jansons in 2013, which saw the tragic and totally unexpected death of Andy's younger son, Alexander. In memory of Alex, and to raise funds to investigate the causes of myocarditis, Andy set up the Alexander Jansons Foundation. I know many of you are already aware of this, but we are always making new connections who may not know the background to the foundation, and we hope they're reading this blog.
Huw has lost an amazing 6 stones in the last 3 years and has pledged to lose a further 4 this year. He would like to help raise money for the foundation while doing so. He's set up a Just Giving page to make it easy for friends and colleagues to donate, and hopes you will all help him reach his target. Big thanks from Huw and the Alexander Jansons Foundation.