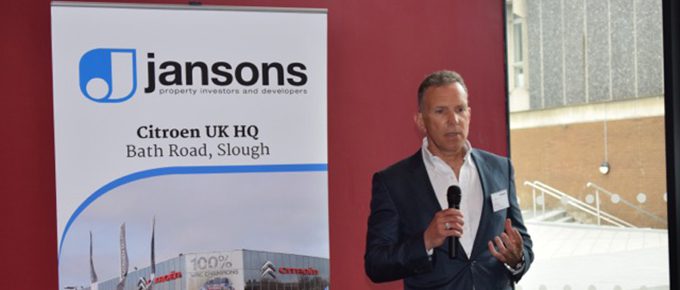 Andy Jansons shared the stage with Slough Borough Council (SBC) to address 60 property professionals at the second FTC West of London event.
 The council wants developers to take up opportunities in the fast-expanding town and Andy made it known to guests Jansons, which sponsored the event, was looking to do business in Slough.
 FTC West of London, held at The Curve, was the second of the quarterly functions and was focused on Slough's prosperity.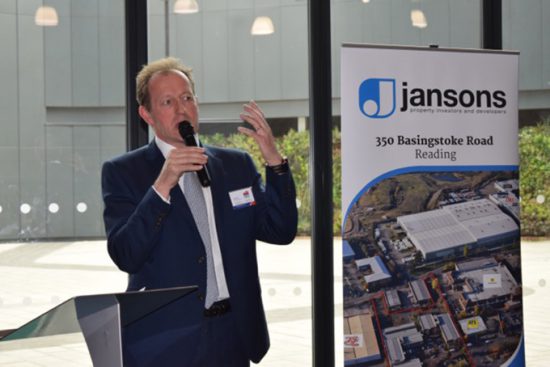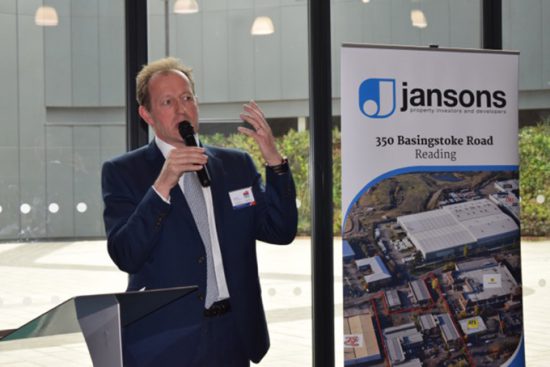 Joe Carter, assistant director for assets, infrastructure and regeneration at SBC urged guests to look at the pace of development in the borough and said: "We've got retail (among) umpteen different parts of the market we are actually in so I would urge you, if you want to come and talk to us about investment, or talk to us about opportunities, to take the chance to do that."
And he echoed Slough Urban Renewal's tagline, 'Slough Means Business'. He told guests: "The team at Slough do mean business. That's what we are now about."
Earlier, Mr Jansons, fresh from MIPIM in Cannes, reported signs of a change of direction in the property industry he had witnessed during the four-day event.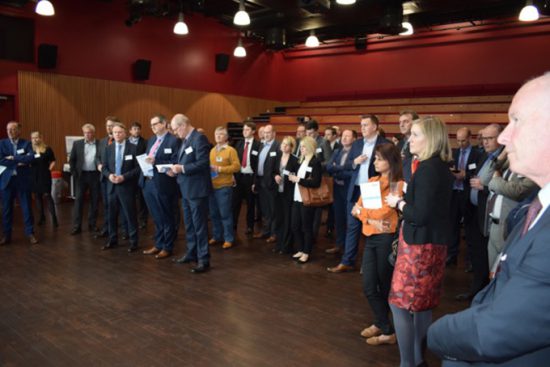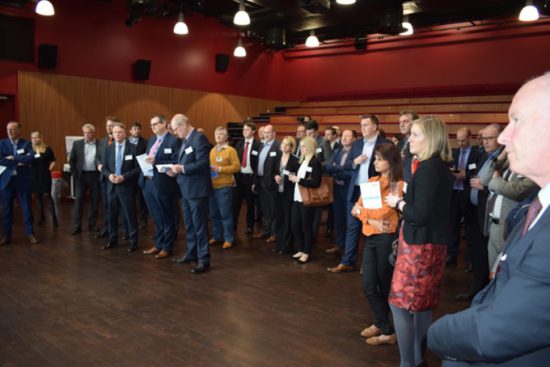 While MIPIM was the epicentre of where the industry was going, Mr Jansons identified the epicentre of MIPIM was the London stand – and he perceived a stark difference to previous years.
He said: "For those of you who've been to MIPIM you will understand it used to be always about commercial property, industrial logistics, offices and in the heart of it, the London stand.
"Up until this year, the City of London used to have a massive layout of the built space as a model for what's going on in the City.
"This year I've gone to the London stand, and I'm thinking 'It's all about residential'."
He said representatives from London boroughs were circulating along with residential developers, looking at residential, mixed use and private rented sector (PRS) opportunities.
Both the market and Jansons were heading in the direction of more residential. Jansons has two student accommodation schemes and a five-star hotel among its current portfolio and is working to get into the PRS.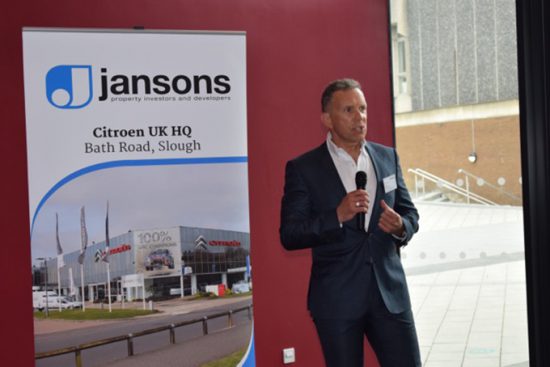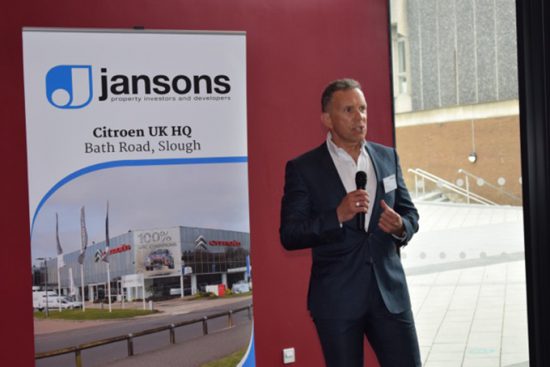 Mr Jansons repeated his long-held concerns over the diminishing land for warehouse and industrial development – concerns which made the front page of the Buckinghamshire Advertiser when he suggested Green Belt releases.
He said: "Clearly there's some practical land not being taken out of the Green Belt that isn't actually green fields with cows on it.
"We all know that sort of cross between greenfield and brownfield, so we are looking to promote industrial warehouse developments in the Thames Valley.
"In Slough you're very lucky, you have the Slough Trading Estate which is a massive, secure, brownfield industrial development that has not been eaten away at, albeit I know the frontage of the Slough Trading Estate has changed hands recently. It's now an office investor taking it forward.
"For us, we have done some business in Slough, but we'd love to do more business in Slough.  Clearly with Crossrail coming in as well, there's a lot of focus. And the timings, in terms of getting into central London, are improving rapidly."
"I think we've seen some of that come through in terms of the office development in Slough central as well which I' m sure will be successful."
Mr Carter told guests to expect a planning application for two hotels on the library site this summer along with plans for 240 homes at the Slough Canal Basin.
Slough Borough Council has bought property in the town and was looking to buy more.