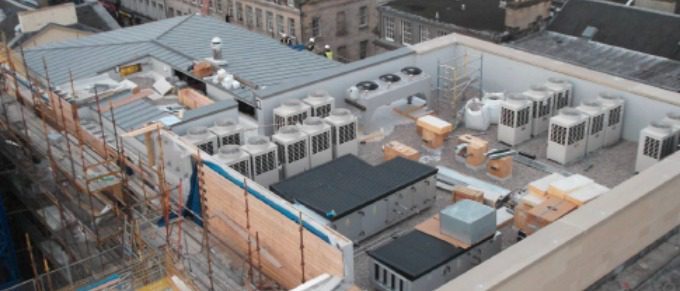 Last week we had a new arrival on site at SoCo of a sculpture. The sculpture has been designed by an artist collective (Jim Shepherd, Dominic McHenry, Angus Ogilivie & Tom Brown).
This sculpture is both a work of art and a monument  to the history of the building lost to fire in 2002. Its strong and simple shape reinterprets the neo-classical arch while reflecting the site's historic past in a modern and exciting way.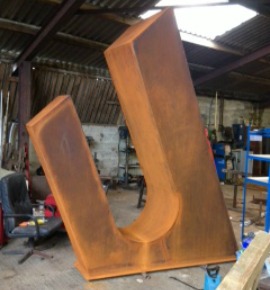 The sculpture is made of Corten Steel, which was sourced from Leith, it is an exciting and dramatic material that, through its colour and texture, lends weight and strength to the sculpture. Reminiscent of the steep red Crags of Arthur's seat, the sculpture will appear rooted in the city.
The sculpture arrived in an unexpected way.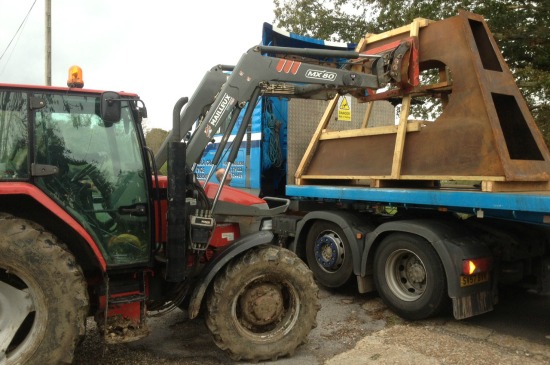 The next challenge was to get it in place. Not an easy task when it weighs 1.3 tonnes. The sculpture is to be located on a plinth in the internal courtyard, but for now rests in a temporary location until the hectic construction works that surround it, is completed. With the sculpture being so big, the only option to get it to the location, is by crane over the top of the building. With the weather not behaving, large gusts of winds means this is not staightforward.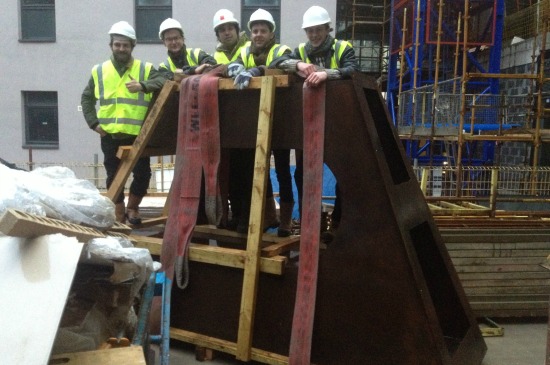 With the development due to be completed in December it is a busy time on site.